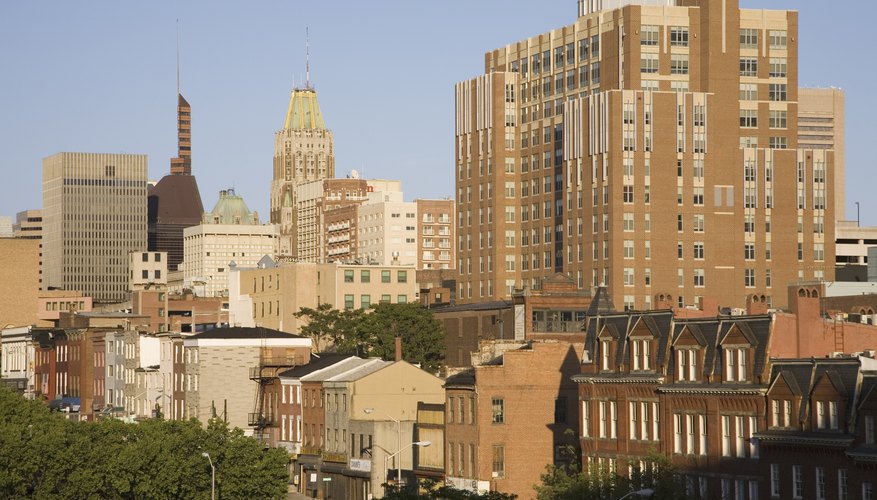 Overview
A date doesn't have to mean a meal in a restaurant, trip to the movie theater or drinks in a bar. Baltimore offers many options for interesting dates that are a little bit different and a lot of fun. Break the ice on a first date or inject some fun into a long-term relationship by experiencing some of Baltimore's most memorable attractions.
Something Fishy
Take your date to the National Aquarium in Baltimore for a fun day out, or visit on a Friday evening when the attraction is open until 8 p.m. The aquarium boasts more than 16,400 animals and hundreds of exhibits. The National Aquarium's Immersion Theater gets you and your date closer to the action - and you can even take an Immersion Tour if you want your date to be especially educational. Once you've had your fill of the water, stroll next door to Harborplace and experience its eclectic shops, restaurants and bars.
Get Your Skates On
For a fun date that'll have you laughing and getting active together, visit the Mt. Pleasant Ice Arena for a public skating session. You won't have time to feel nervous as you concentrate on staying upright, plus there's always the chance that you'll have to grab hold of your date as you glide around the rink. The Ice Arena holds skating sessions in the mornings, afternoons and until 10.30 p.m. on Friday and Saturday nights. The rink also hosts seasonal special events and activities through the holidays.
Food and Fun
For a fun date combining food and music, take a stroll around Lexington Market. This traditional market makes an interesting destination for a date, giving you plenty to talk about and lots of food to taste. Stalls include fresh produce, delis, fresh fish, bakeries, candy and international cuisine. Bands play on the Arcade Stage at lunchtime, so you can take in some music while you look around. If you visit mid-October, you'll hit the Annual Chocolate Festival, offering Baltimore's finest truffles, fudge, cookies, pies and chocolate-covered strawberries.
Panoramic Views
Take your date to the Top of the World for a 360-degree panoramic view of the city, skyline, harbor and surroundings. Top of the World is set on Baltimore's World Trade Center's 27th floor. Whether you're a life-long Baltimore resident or a recent visitor, the Top of the World will give you new views of the city and offer conversation starters to discuss everything the area has to offer. You may even plan you next date.
References
View Singles Near You