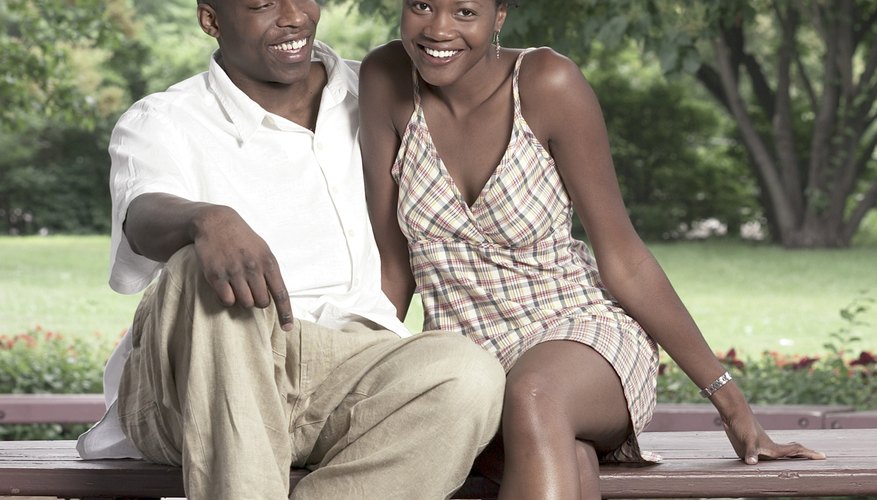 Comedy Clubs
For a fun night full of laughs, take your date to a comedy club. As part of the audience, you and your date can suggest scenes and games to two teams of performers at ComedyWorx (comedyworx.com), an improvisational comedy club. Goodnight's Comedy Club (goodnightscomedy.com), where comedians such as Jerry Seinfeld, Jay Leno, Ellen DeGeneres and Robin Williams have performed, is a place where you can enjoy a night of stand-up comedy. The club has two restaurants where you can take your date to dinner or for drinks -- Old Bar and The Grille at Goodnight's.
Live Music Venues
Whether your date likes jazz, reggae or the blues, you'll find dozens of places in Raleigh where you can listen to live music every day of the week. Take your date to the Lincoln Theatre (lincolntheatre.com), where you can watch a live performance by national and local artists. You and your date can relax with a few drinks while listening to live music in The Pour House Music Hall (the-pour-house.com). You'll have fun listening to bands in Southland Ballroom (southlandballroom.com), described as Raleigh's premier live music and events venue. Some performances are free of charge.
Amusement and Fun Parks
Amusement and fun parks are not just for kids. Spend the day with your date in Frankie's Fun Park (frankiesfunpark.com). Open year-round, it's a place where you and your date can have fun riding go-karts, challenging each other to a game of miniature golf and enjoying the rides. Rush Hour Karting (rushhourkarting.com) is an adult indoor go-kart track where you can challenge your date to a race around a 1/3-mile track. Instead of the kiddie karts that only go as fast as 12 mph, the karts in Rush Hour Karting go as fast as 40 mph. At the end of your race, you and your date can enjoy a few drinks at the bar overlooking the track and have fun talking about the timesheet printout you'll both receive after the race.
Outdoor Recreation
If your date is an outdoor enthusiast, Raleigh has a host of outdoor activities that you can do together. Enjoy a bike ride on over 100 miles of trails in Raleigh, including the Allegheny Trail, Beaver Dam Trail and Brentwood Trail. Walk along 22 miles of trails or enjoy horseback riding or biking on 13 miles of trails in William B. Umstead State Park (ncparks.gov). For underwater adventure, you and your date can go on day or night scuba dives or take scuba diving lessons in Fantasy Lake Scuba Park's (fantasyscubapark.com) 50-acre lake dedicated solely to divers.
View Singles Near You