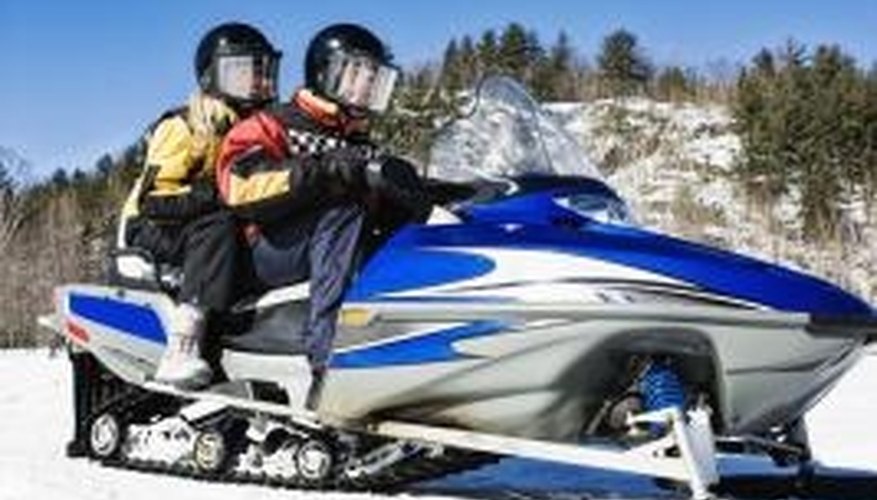 Carnivals
You can visit a carnival as part of a fun dating activity. Spend time watching a puppet show or playing arcade-type games to win prizes. While participating in carnival fun, think about what you can eat. Food choices can include snacks or sandwiches. Look in your newspaper to see when the carnival is coming to town.
Snowmobiling
As a couple, you can choose an active date. Participate in a winter sport, such as snowmobiling. Snowmobiling allows you to enjoy the outdoors, cuddle together and stay mobile. Before you go snowmobiling, take a lesson about the sport. Take the time to learn about safety procedures and the proper clothing to wear during snowmobiling.
Art Gallery
Fun date activities can include exploring a venue and learning. If you enjoy learning about art and meeting artists, take your date to an art gallery. Some art galleries are open to the public, while others are private.
City Tour
A city tour allows you to see multiple places in one day. Make a schedule of places you want to visit. Some places to visit include the zoo, a diner and museum. Take some pictures to document the fun and trigger memories later.
Magic Show
Magic shows bring the magic of childhood back to share with your date. Some magic shows include magicians, illusionists, comedians or jugglers. Contact the magic show business owner about dates and show rates. You can combine your fun at the magic show by treating your date to ice cream after the show.
Pool Game
Plan your fun date with a backup in mind. For instance, if you plan on snowmobiling and the weather changes, then enjoy a game of pool or pingpong instead.
Resources
View Singles Near You