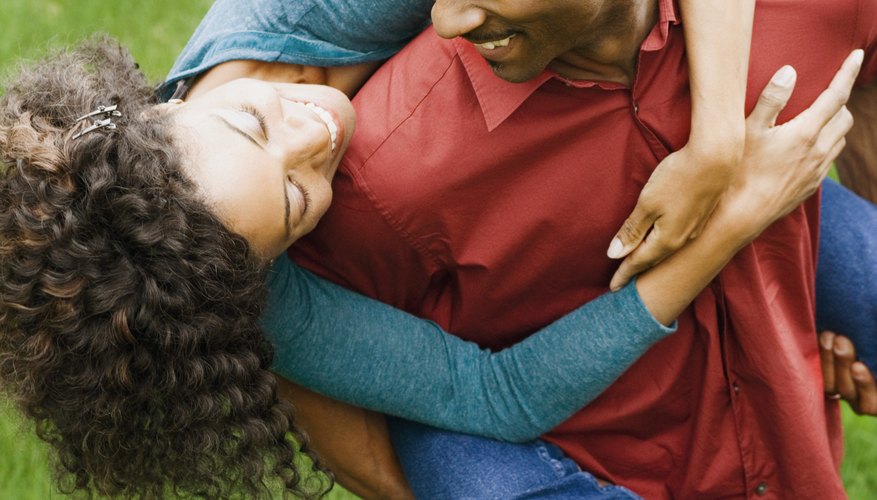 Step 1
Use your eyes. Sometimes how you connect with someone is all in the eyes. Your steady, friendly gaze is the way you can hold and keep one's attention.
Step 2
If you're a woman, a nice hair toss always turns on the guy in the movies, and it will work in real life, too.
Step 3
Remember to smile. A dazzling smile can melt anyone's heart.
Step 4
Dress in the right colors and styles. For women, grays and blacks may make you look slimmer, but it's pinks and reds that will catch a man's attention, as well as feminine styles of clothing. Men should dress sharp and distinguished so that they appear masculine and suave.
Step 5
Allow the lighting to be your friend. Candlelight can set a sensual mood and keep it.
Step 6
Discuss things that interest the object of your flirtation. Your hot looks will create attraction, but what you say after you have the person's attention matters too. Be a good listener.
Step 7
Mind your manners. Being polite and respectful is always a turn-on. Be graceful even when you have to turn someone down.
Step 8
Don't be shy. Making the first move can be sexy. It can also give you the results you want.
Step 9
Be yourself. Sometimes the best way to be sexy and to flirt is just to be who you really are naturally.
Things You Will Need

A pretty smile
Eye Contact
Tips
Use breath mints and smile

Practice flirting everyday
Warning
Don't be a tease, send mixed messages or pretend you are interested if you are not, or just because you can. This isn't flirting -- it's called being a tease, which is not sexy or fun.
View Singles Near You