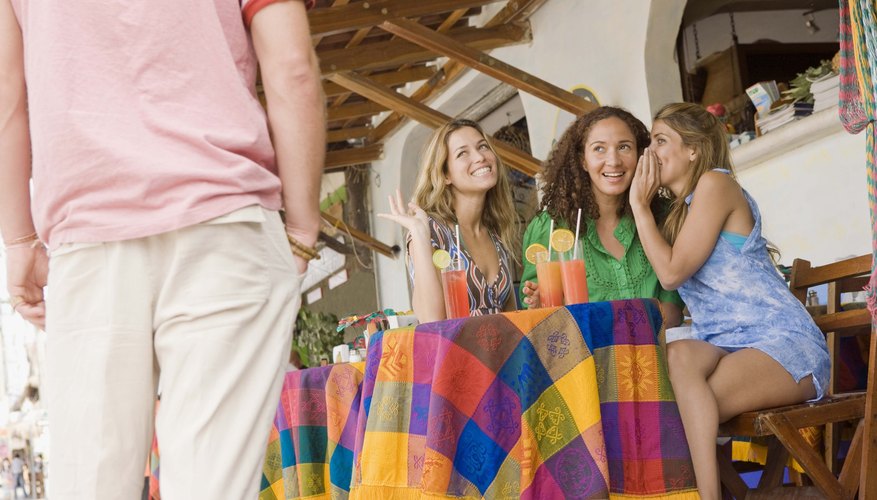 You can break the ice at a party in various ways. Games that encourage person-to-person interaction can help define boundaries and spark relationships.Many popular games are versions of old classics, drinking or kissing games. Suggest some of these games at the next party you attend or play them alone with your date.
Suck and Blow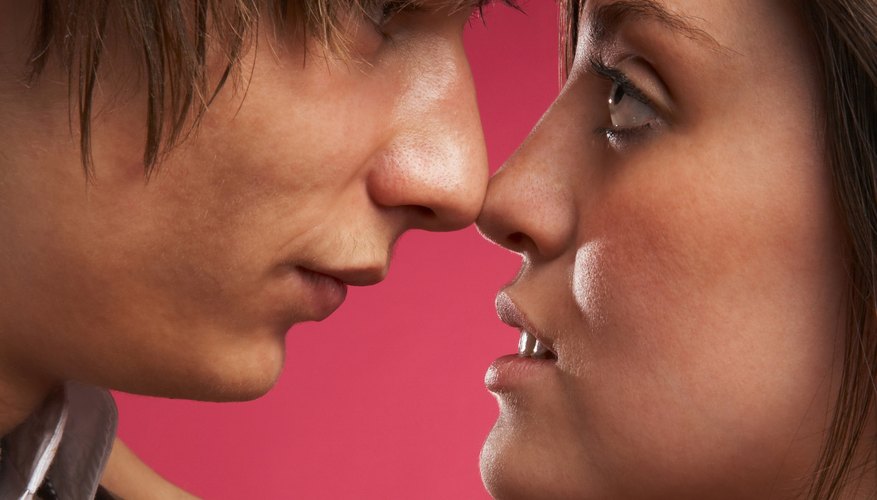 Suck and Blow is a simple physical game. It requires one playing card, or adequate substitute, and two or more people. Pass the card person-to-person using only your mouths. To receive the card, put your mouths together, with the card in between. Suck to hold the card, and blow when passing it on. Sit in a circle or a line. Surround yourself with people you are interested in, or at least attracted to, because this game is a great way to "accidentally" kiss someone.
Truth Games
For Truth or Dare, each successive player chooses to either reveal a truth or accept a dare. The game master then poses a question or dares you to do something. In I Never, players go around the circle admitting things they have never done. Those in the circle who have participated in each activity must raise their hands (or drink). Two Truths and a Lie requires one player to write down two true things and a false thing about himself. The other player must guess which is which. You will learn personalities quickly with these games (or at least how honest folks are).
Guessing Games
Create a deck of cards that list dating behaviors, such as kissing, laughing, flirting and holding hands. You will need an egg timer to limit guessing time. Choose a card and draw the behavior on a white board or large tablet. Allow the other players to guess what your drawing represents. Alternatively, mime the action. For a third option, describe the action without using the words on the card.
Twisted Spin the Bottle
Fabricate a deck of instruction cards that describes actions for your Twisted Spin the Bottle Game. After a player spins the bottle to determine his partner, he flips over a card to discover what he must do with the partner. Cards might say "poke your partner somewhere," "kiss your partner's nose" or "use your partner's name in a rhyme." Complete the action and pass the bottle to the next person.
Circle of Death and Jenga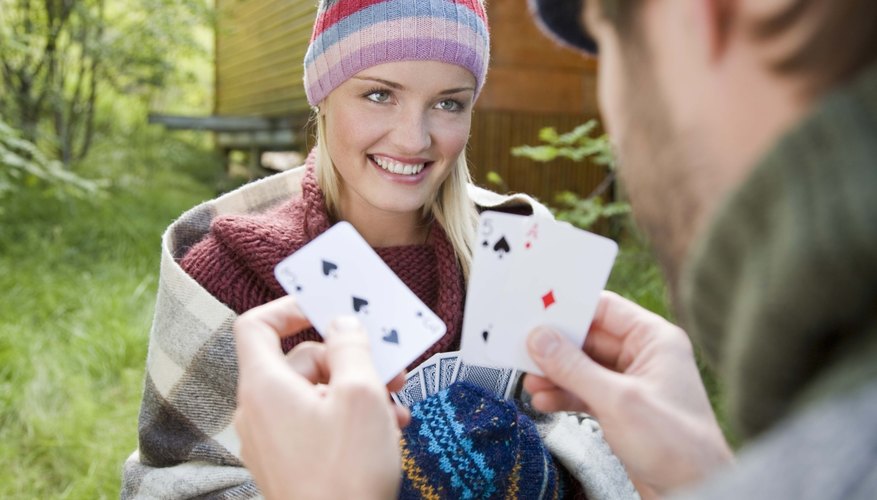 Circle of Death and Jenga are popular drinking games, but you can create your own rules. Circle of Death begins with a deck of cards arranged in a circle where each card number and face represents an action -- "Do your best Schwarzenegger impression" or "kiss the person to your right." With Jenga, you number your pieces and give each number an action. Players must do whatever action is represented by their choice. These games force personal interaction, but each player decides how far to take the action.
View Singles Near You
Cite this Article
Choose Citation Style
Bradley, Dan. "Fun Flirting Games." Dating Tips - Match.com, https://datingtips.match.com/fun-flirting-games-13196834.html. Accessed 06 June 2020.
Bradley, Dan. (n.d.). Fun Flirting Games. Dating Tips - Match.com. Retrieved from https://datingtips.match.com/fun-flirting-games-13196834.html
Bradley, Dan. "Fun Flirting Games" accessed June 06, 2020. https://datingtips.match.com/fun-flirting-games-13196834.html
Note: Depending on which text editor you're pasting into, you might have to add the italics to the site name.