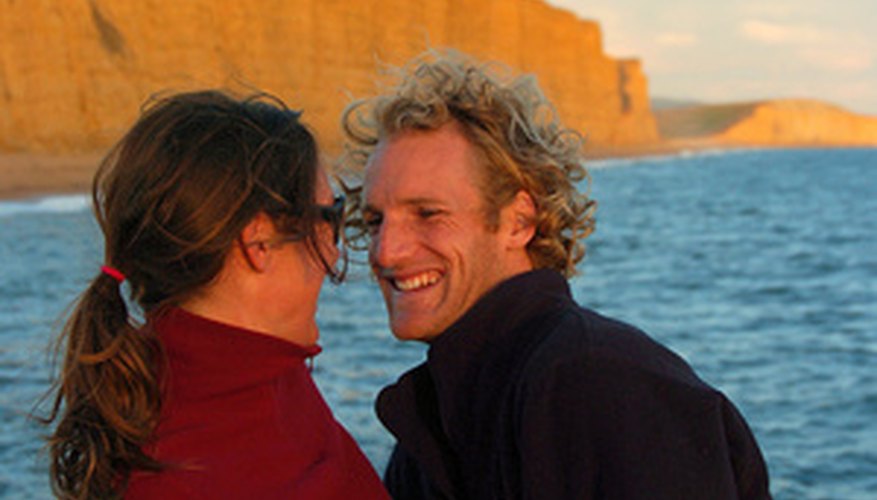 Flirting isn't as easy as you may think. You may believe you're getting the message across that you're interested, when in actuality, she may read your flirting an entirely different way. For some, it's a natural instinct while flirt-impaired individuals may be tempted to crawl under a rock rather than bat an eyelash. No worries. Flirting is a technique anyone can learn, and it is either verbal, nonverbal, written or any combination of the three.
Verbal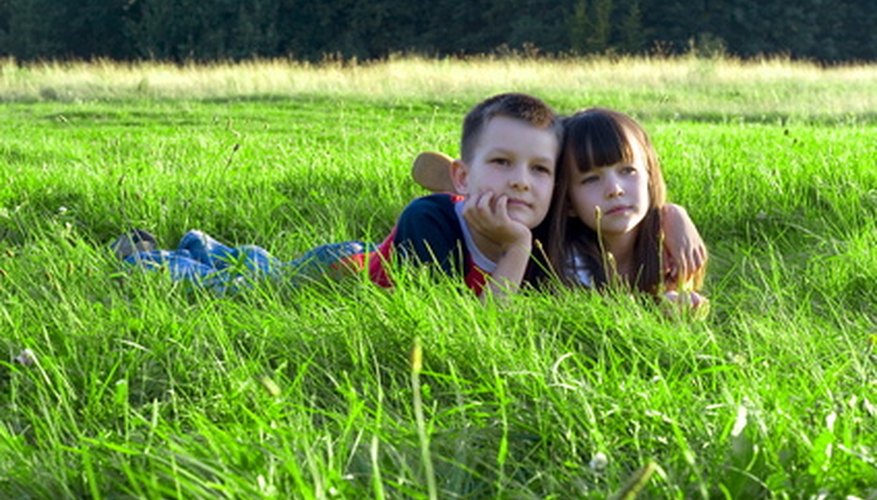 Think back to elementary school when you liked a girl. You would tease her endlessly, hoping to get her attention. Skip the playful shove into the mud and you have the adult version of verbal flirting. Tease the object of interest on something silly, like their shoes or their new haircut while rubbing your fingers through his hair. Successful flirts are not afraid to take playful verbal jabs. This demonstrates confidence, which is a quality that many look for in a mate. You also can flirt by humorously taking something she said out of context or accuse her of playfully hitting on you. For instance, if she says, "I would love to try out that new restaurant," your response could be, "Is that your subtle way of asking me out?"
Nonverbal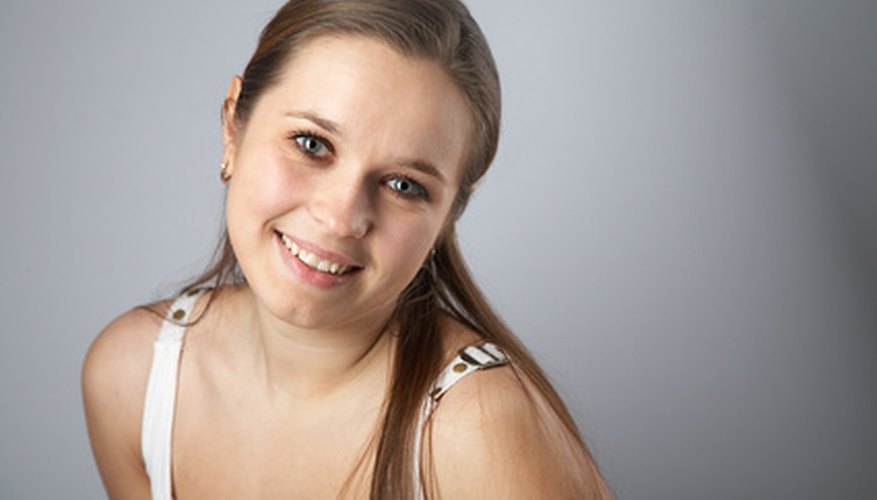 If you're looking to flirt without saying a word, go for it. If done correctly, nonverbal flirting works as well as giving a compliment or playful teasing. Try smiling across a crowded room. It may sound cliché, but it does work. It shows that out of all the people in the room, you are the one that has his attention. If he's telling a joke, funny or not, laugh it up. Take it a step further and add some touching to the mix. Place your hand on his shoulder as you laugh. During a romantic dinner, while he's speaking, tilt your head while listening intently to show you are focused on him and what he's saying. Smile as she's speaking or put your arm around her. The idea is to show that she has your full attention and then some.
Written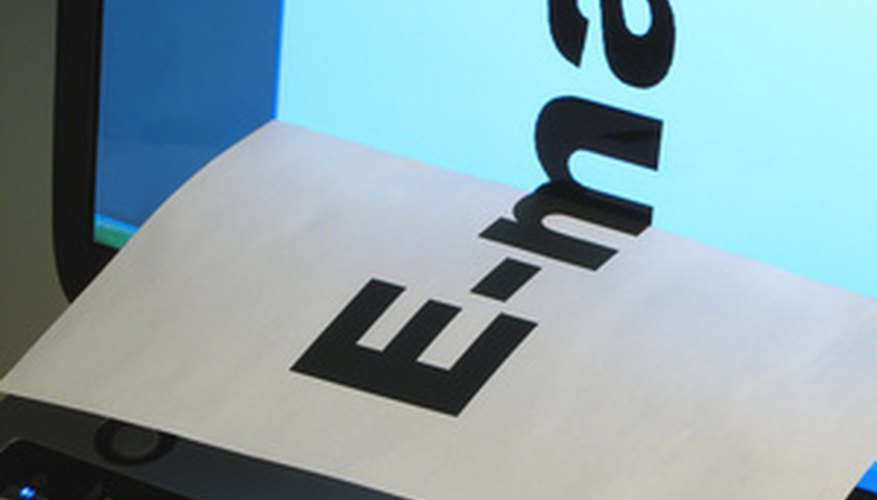 Send an e-card to the object of your affection. If it's his birthday, send one with a hint of sexual suggestion, such as "Show me your birthday suit and I'll show you mine." Send an everyday card if it's not a special occasion. Keep it playful and nothing too serious that may be construed as stalker behavior. Send an email with the subject line, "How is your day going?" Send a quick text asking him out to lunch This shows you're interested and want to hang out. Make the text flirty by wording it like, "I'll allow you to take me out to lunch today."
Combination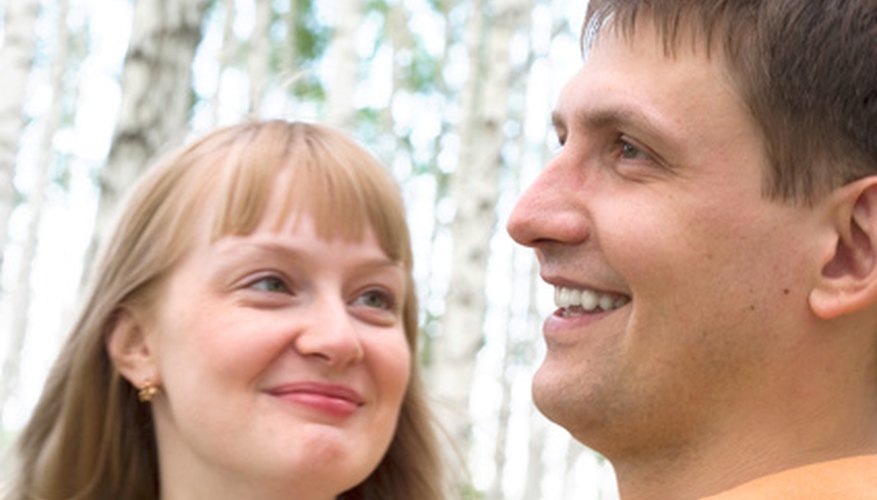 You can use a combination of any of these flirt techniques. For instance, as you tell him the story of your day, gently touch his thigh or his shoulder. It's all about body contact. Some may feel comfortable tilting their head and twirling a strand of hair while talking. If you're a beginner, take it one flirt step at a time. Combination flirting takes practice and may result in the object of your affection falling madly in love with you.
View Singles Near You
Cite this Article
Choose Citation Style
Handfield, Laurel. "Fun Flirting Tips." Dating Tips - Match.com, https://datingtips.match.com/fun-flirting-tips-7909751.html. Accessed 02 June 2020.
Handfield, Laurel. (n.d.). Fun Flirting Tips. Dating Tips - Match.com. Retrieved from https://datingtips.match.com/fun-flirting-tips-7909751.html
Handfield, Laurel. "Fun Flirting Tips" accessed June 02, 2020. https://datingtips.match.com/fun-flirting-tips-7909751.html
Note: Depending on which text editor you're pasting into, you might have to add the italics to the site name.