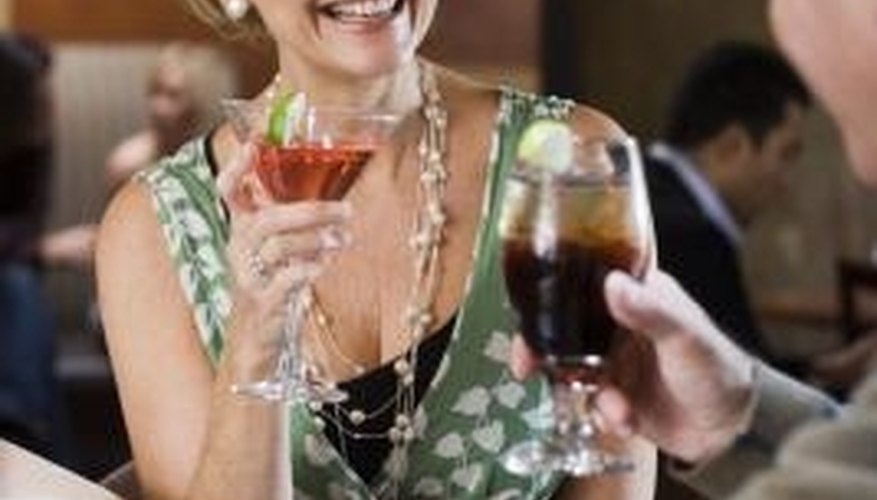 Mini-Getaway
Pick out a location an hour or two away from where you and your date live that is known for its beautiful scenery, fun nightlife or charming downtown area. It's even better if your date has never been there before. In the morning, pack everything you'll need for the day into your car, such as a picnic lunch if you are going to a state park. Pick up your date and tell them you're going on vacation for the day. When you get to the destination, act like it's a vacation: check out the area's best-known sights, shops and restaurants. Even if you don't have money to buy anything, many towns and cities have free events that you can enjoy.
Community Service
If you and your date like to help others, consider performing a service for your community. Take a walk around a park or lake, and bring trash bags with you. As you walk and enjoy the scenery, pick up any garbage you come across. You can also do volunteer work together at a soup kitchen or other charity. Buy some inexpensive flowers, then head to your city's downtown area, or other area where there is a lot of people. Hand a flower to anyone who looks like they could use a pick-me-up.
Cultural Activities
Go to a concert or small local performance for a band or artist you've never heard of before. You can also try attending a performance for a genre of music you would normally not listen to. For instance, if you like rock music, go to a concert hall and sit in on a classical music performance or an opera. Go to a museum. Some cities have several kinds of museums, such as art, history and science. As you check out the exhibits, discuss them with each other. Go to a restaurant that serves food from a country you've never had before, such as Indian or Greek. Try cooking a complicated meal together.
Child at Heart
If you or your date have serious careers, busy lives and can't spend a lot of time having fun, consider having a playful date where you get to act like a kid again. Go bike riding or rollerblading in the park, then head to the playground area. Play on the swings and the slide. If it's hot outside, toss water balloons at each other, or cool off with a water gun fight. If it's too cold to go out and play, have a cartoon date. Dress up in cozy pajamas, then eat breakfast with your date while you watch Saturday morning cartoons.
View Singles Near You