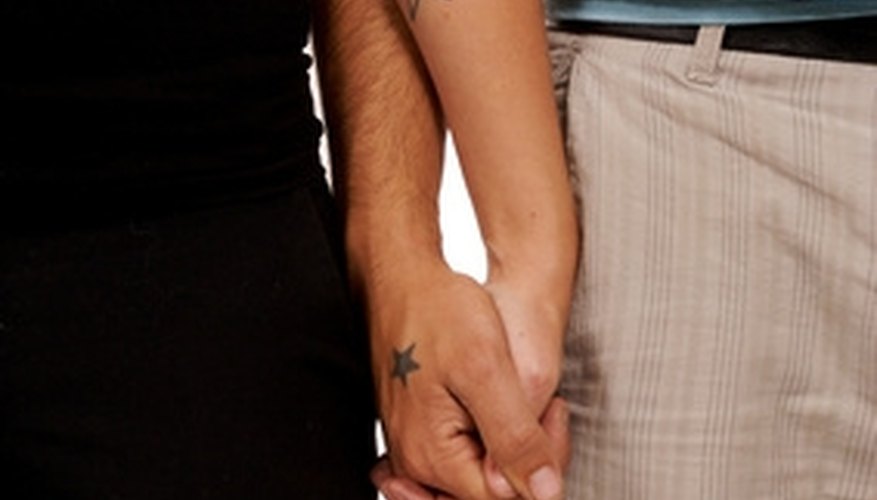 Take in the Great Outdoors
If he loves being outdoors, pack a lunch and a blanket and head to a pretty area near you. Enjoy each other's company while you take in the view. While your food digests, take a walk or go for a hike, depending on how active you want to be. To make this date more romantic, make it a candle-lit, outdoor dinner as the sun sets.
Visit an Amusement Park
If she is a thrill seeker, take her to the nearest amusement park and ride the roller coasters. You two will bond as you plummet, twirl and twist on the exhilarating rides. You'll have plenty of time to talk and get to know each other better while you wait in line. The excitement and newness of the early dating stages will be heightened by the physical thrill of the rides.
Cheer on the Home Team
If he is a sports fanatic, find a local game. It can be a professional, college or even a high school team. The important part is that it's a sport you both enjoy. If you are rooting on opposite teams, the friendly rivalry may add some more excitement. Friendly teasing will help you get to know each other's sense of humor and become more comfortable together.
Grab a Cup of Coffee
If she is quiet, find a coffee shop with a pleasant environment and meet there for a cup of joe and a low-key date. Afterward, compare movie tastes and rent a DVD. See how well you've gotten to know each other by trying to guess what the other one would want to see.
Catch a Show
If he loves the arts, get tickets to a local production. It could be a professional show or even just a community theater. Or get tickets to see a band you both enjoy. Discussing the show after will tell you more about each other's tastes and help you discover if you are compatible.
Make Dinner Together
If you both enjoy cooking, make a dinner together. Let her plan the main course and you plan the appetizer and dessert. You will have plenty of time to get to know each other better as the food cooks. According to Sandra Anne Taylor, author of "Act to Attract," creating something together brings you closer because it is interactive.
View Singles Near You