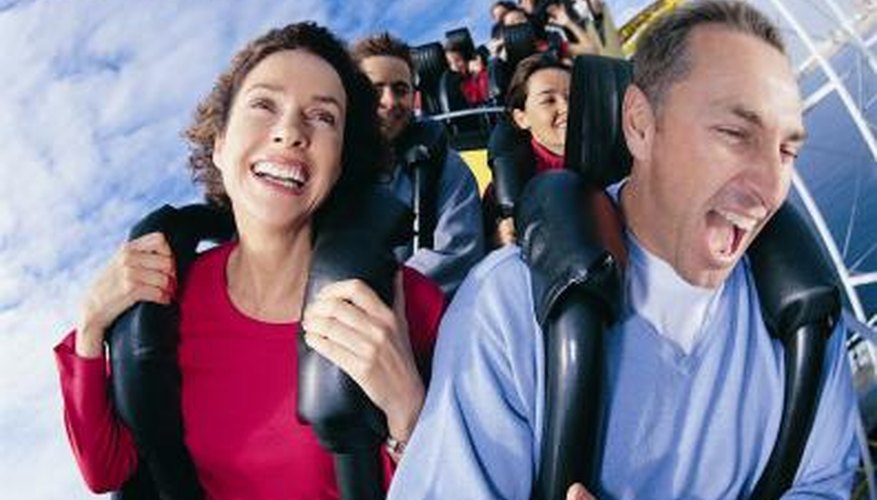 Get into the Arts
For some, a good art museum is the ticket to a great spontaneous date. But if you're feeling crafty, some communities have smaller pottery or art studios that offer classes for a nominal fee. If you find yourself at a loss for what to do on a weeknight, call a few and see which ones are open for the novice artist. If you don't have something like this nearby, go to the store and grab some paints and paper and have at it in your living room. Take turns doing portraits of each other -- clothed or not. The quality of your work doesn't matter; it's the experience that will allow the relationship to grow. Laugh at one another, laugh at yourself and enjoy your partner.
Fun with Food
If you're tired of the same old dinner and a movie date, switch it up and do a little cooking at home. On the spur of the moment it is easy to pull a recipe and hit the grocery store with your sweetheart. For an added treat, get a recipe for a good dessert too, whether you bake a cake or make Jell-O. Once you get home, pass the time cooking together. Pair the night with your favorite music, or take turns thinking of songs that you like but think the other might not know.
His and Hers Massages
A couple's massage is a great spontaneous date idea and they are usually available at the last minute. Look up a local massage parlor or spa in your area and see if they can squeeze you in. If you don't have a massage parlor nearby, better local hotels often have a salon where they offer manicures, pedicures and massage options.
Good Deeds
Helping others makes you more attractive to partners, reports a 2013 study published in Evolutionary Biology titled, "Selflessness is Sexy." Get your good deed on for a fun (and attractive) spontaneous date. Show up at a local food bank and offer to load boxes or organize donations. Go for a hike and take a bag for collecting refuse. Afterwards, visit an ice cream parlor and reward yourselves.
View Singles Near You