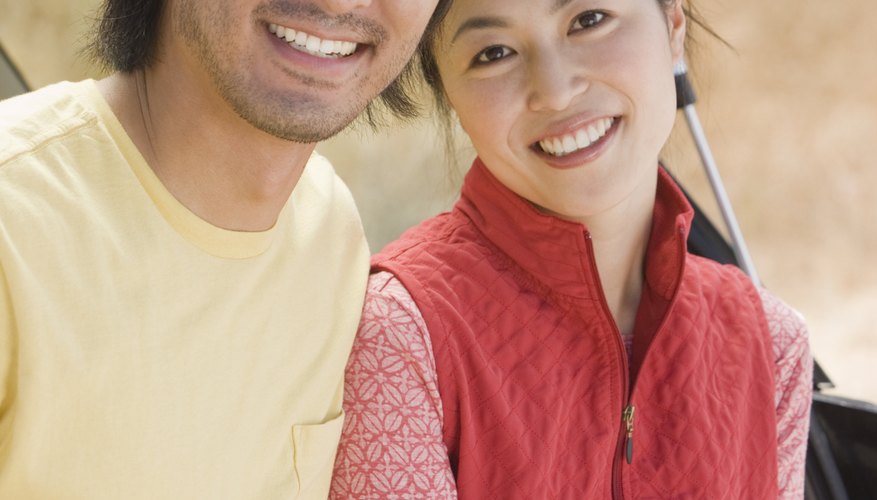 At-Home Activities
Have your girlfriend go through her cupboard and bring over items she never uses. Combine them with similar items in your cupboard and cook an unusual meal together. Or, type the ingredients into a recipe website and take your pick. Spend Sunday morning weeding out items you don't use or want anymore and have an impromptu garage sale in your front yard. Dust off your parents' old board games and challenge one another to a game of Trivial Pursuit. Get out your laptops and start a blog together.
Outdoor Activities
You don't have to live in a rural area to enjoy getting outside. Stroll through your city's historic district and window-shop at all the places you normally drive past. Find a skydiving company near your town and go on the spur of the moment. If it's snowing, have a snowball fight or build a snowman family together. In the summertime, check out the batting cages or go for a walk in the park. Check your community calendar for outdoor festivals and markets, then spend the afternoon perusing the wares.
Out and About
Go to a large department store and split up. You choose five outfits for your girlfriend and have her do the same for you. You don't have to buy anything, and you may discover something new about your girlfriend's tastes. Check out movie listings and take in an afternoon matinee. Head to a family fun center and spend the afternoon playing arcade games, racing go-carts and climbing an indoor rock wall. Go for an early dinner at the mall food court and people-watch together. "Score" passersby and compare notes -- you'll be laughing in no time.
Other Ideas
Record and upload a video to the Internet. Reenact a scene from a favorite movie or record each other singing karaoke. Head to a local gym and ask for a free trial visit. Sweat together and splurge on ice cream afterward. You could also rent a paddle boat or canoe and check out the local lake, or go for a sunset sail if you live on the coast. Or, get your bikes out and explore your city's parks and trails.
View Singles Near You