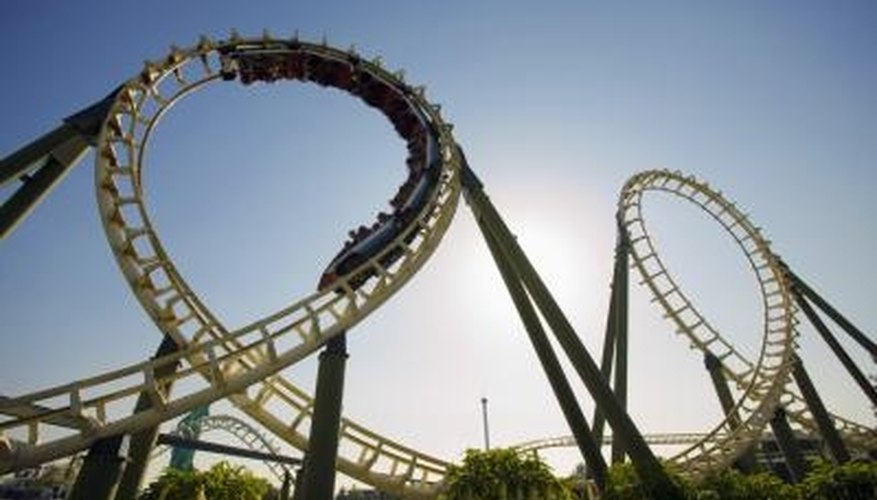 Alternatives to a Dinner Date
Instead of going out to dinner or getting a cup of coffee, go to a fancy ice cream shop and enjoy huge ice cream sundaes. Alternatively, go to a cupcake store or dessert bakery for a tasty treat. Visit a local farmer's market, and buy fresh food for a picnic. Or, take a cooking class together -- you'll learn something new and then get to eat the dish you create.
Alternatives to a Movie
Instead of seeing a movie, take your date to a local comedy club or improv show. Alternately, go see a high school play, local theater production, college play or a cappella group. If you can sing, go to karaoke night at your favorite bar, and perform your date's favorite song.
Alternatives to a Sports Game
Watching a sports game can be fun, but it's more exciting to do it yourself. Go to the batting cages, play miniature golf, go to the driving range or rent a tandem bike to ride together. Alternatively, go rollerblading, go ice skating, take a dancing class or go hiking. If you're brave, consider bungee jumping or skydiving.
Pretend You're a Kid
Think of the best birthday party you ever went to as a kid, and do that again. For example, take your date to the arcade, water park, amusement park, go-kart course, zoo or aquarium. Or, build a pillow fort in your living room, pitch a tent in your yard or make s'mores over the grill. If it's autumn, take your date to a corn maze or haunted house.
View Singles Near You