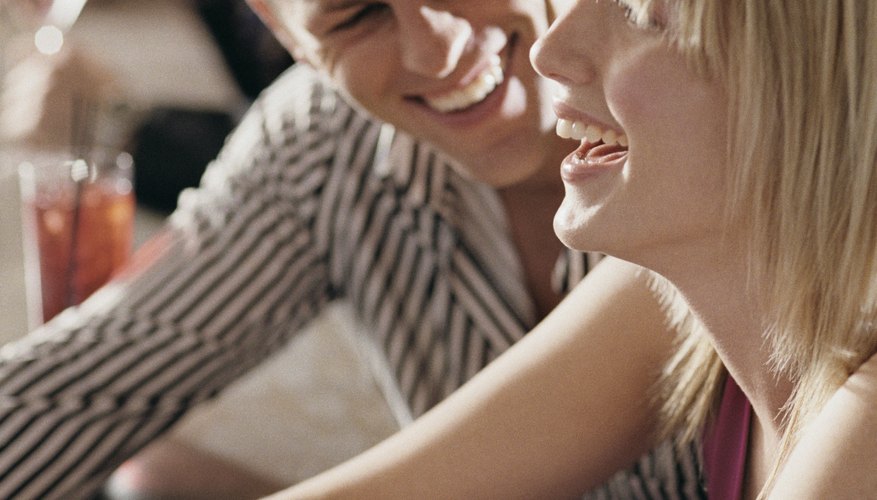 Tell a Funny Story
When you're meeting a girl for the first time, consider telling a funny story. Keep it simple and tell a story about yourself. something you've experienced or heard about in the news that will capture her attention and make her laugh. When you tell a story, however, don't go on too long. Give her a chance to respond.
Perfect a Funny Routine
Sometimes a quick, but funny trick or routine will break the ice by making a girl laugh. Learn to read palms, do a simple magic trick or perfect a couple of jokes. Don't turn your greeting into a stand-up routine, though. Instead, do just enough to give her an idea of your sense of humor and leave her wishing she could see just a little more.
Surprise Her
If the girl you're greeting is one you know, but maybe want to know better, spend some time finding out exactly what will make her laugh and surprise her with it. Be able to make reference to her favorite comedian or favorite funny movie. Be willing to risk making a fool of yourself by greeting her in a way that is outrageously funny, such as a serenade, a slap-stick routine or an over-the-top romantic gesture such as giving her a big bouquet of flowers.
Be Over the Top
Make her laugh when you greet her by upping your game to the point of absurdity. Bring an extra big box of candy, for instance. Or greet her with a love sonnet that compares her beauty to a summer rose. Be willing to be silly, and you'll get her to smile and break the ice at the same time.
View Singles Near You