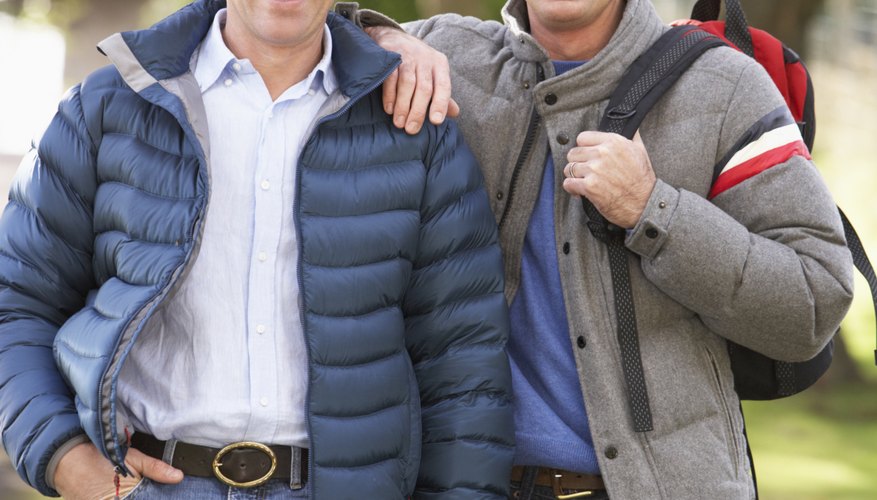 Decide What You Want
Finding what you want is next to impossible if you don't really know what you want. Before you hit the dating scene, create a list of four traits that you really want your next partner to possess. Be as honest with yourself as possible when making this list. For example, if physical perfection is truly important to you, don't leave it off the list in an attempt to not appear superficial. Only you will see the list you create, so make that list reflective of your true relationship desires.
Break Away from the Bar Scene
While you could potentially meet the love of your life at a bar, you could just as easily spend the night dropping money on drinks and not end up any more in love than you were when you arrived. Instead of continuing to cruise the bars or seek out men through your typical channels, mix it up. Obviously, your old method is not working. Don't keep going with your old methods and expect a different result. Try going to new venues for entertainment and socializing.
Discuss the Future
If you are really serious about someone, don't put off talk of tomorrow just to give off a cool persona. Instead, engage your love partner in discussions of the future. By talking openly about your future goals, you can see if the guy you are seeing really has the same relationship ideals and life goals as you. If you find that he doesn't, move on to greener pastures. If talking about the future scares off your guy, he was likely not that into the relationship to begin with.
Create Relationship Contracts
Depending on the laws that govern marriage in your area, you may not be able to progress with your gay relationship in the same fashion as a heterosexual couple. This does not mean, however, that you can't create a contractual commitment to each other. If the laws in your state do not allow homosexuals to join in marriage, make your own relationship contract with your partner. Write a list of things that you each promise to do to keep each other happy. Sign the contracts together in the privacy of your own home, or turn it into an event, inviting friends and family members to witness your contract signing and see first hand just how committed you are to each other.
View Singles Near You