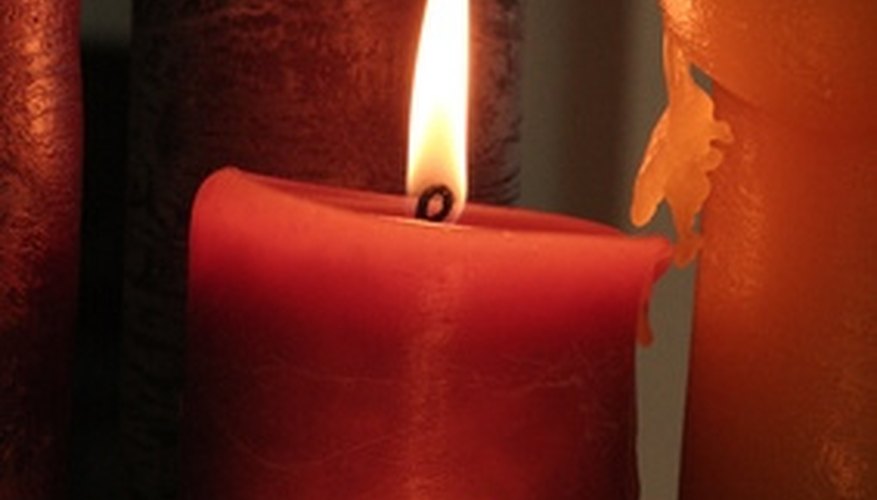 Scented Candle
Treat a bride to a scented candle, which she can use to turn her bedroom into a love nest. The recipient can display the candle on a bedroom night stand, shelf or vanity table. Choose a heady scented candle featuring a romantic hue, such as deep red or soft pink. Romantic woody and floral candle scents include jasmine, gardenia, rose and sandalwood. Food-inspired scents, such as vanilla and chocolate, will also set the mood for romance. Look for eco-friendly soy candles featuring natural essential oils, which will release fragrance evenly throughout the burning.
Luxury Bed Linens
Pamper a bride and groom with luxury bed linens made with high-quality fabric. Choose high thread count Egyptian cotton sheets featuring a silky feel. Pick elegant white, romantic red or sensual leopard print sheets according to the couple's personal tastes and home decor. Sweet pale pink and white scroll or floral pattern sheets will add a touch of romance to the recipients' bedroom. Other romantic bedding options include silk blend or sateen sheets and pastel-hued cashmere throw blankets.
Crystal Chandelier
Few bedroom items say "romance" like a chandelier dripping with gemstones. Surprise a couple with an elegant vintage chandelier featuring dangling crystals and ropes of creamy pearls. For a mysterious "boudoir" style, choose a Paris-inspired black wrought iron chandelier bedecked with black and pink crystals. Chandeliers are available in electric and candle styles. Include all hardware, such as a chain and brackets, so the couple can hang the chandelier from their bedroom ceiling with ease.
View Singles Near You