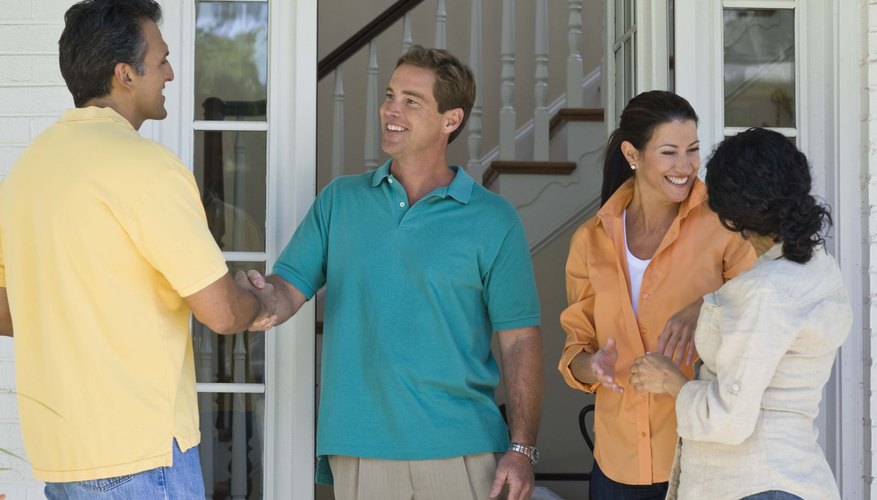 Overview
Meeting the parents of your significant other for the first time can be quite an intimidating experience. The situation itself is reminiscent of an interview, where you do your best to make a positive and memorable impression. Providing the parents with a gift is one way to achieve this and it can break the ice at the same time. Although you are never obliged to give a gift, bringing one shows both generosity and effort, two respectable traits.
Personalized Gifts
Talk to your partner about his parents. Gather basic information, such as their hobbies, interests and even religious beliefs or traditions. Use this information to pick out a gift that is associated with something they enjoy. For example, if your partner's mother is a gardener, provide her with a small hanging plant or even flowers. Avoid monetary gifts including gift cards, which may come off as charity.
Edible Gifts
Ask your significant other if her parents have any favorite foods or desserts that you could bring when meeting them. Food may be shared and it also gives everyone something to talk about. If you're experienced with cooking, consider making a side dish or dessert yourself. If you're too nervous to make something yourself, grab something from your local bakery or deli. Ask about food allergies or restricted diets before choosing a food. Know that gift-giving etiquette is different in other cultures and religions. For example, unless agreed upon before the meeting, it is rude to bring food to a Chinese family's dinner gathering as it implies that their offerings are not enough.
Something to Share
There are gifts -- besides food -- that everyone may enjoy, yourself included. Board games, a record or CD or a conservative movie are three options. Board games tend to lighten up the mood, light music in the background may create a more calm atmosphere and a movie brings everyone together. Just ask your partner about his parents' sense of humor and opinion on certain movies. Attempt to grab the same type of game, album or movie that they've already enjoyed.
View Singles Near You