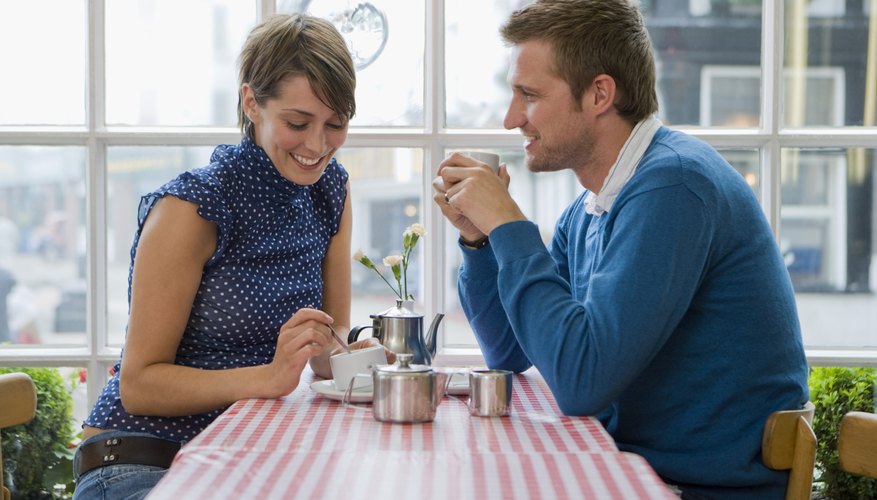 Step 1
Spend as much time alone as possible, breaking off from your bigger group of friends to spend time talking and having fun one-on-one. Reaffirm how much you have in common and how supportive and trustworthy you are. Hold in-depth conversations about your families, backgrounds and goals for the future.
Step 2
Steer your discussions toward romantic topics to hear about her ideal boyfriend. Discuss past relationships (unless you know she's had painful breakups in her past) and the qualities she finds most important in a guy. Notice if she repeatedly brings you up by saying things like, "I want him to have a sense of humor like yours."
Step 3
Joke around to try to elicit a romantic confession. While you're in a playful mood, lightly introduce the possibility of the two of you dating. Be prepared to say you were only kidding if she laughs about it, or says a relationship between the two of you would never work.
Step 4
Ask her what she would think about you asking a girl out and gauge her reaction. If she's visibly jealous, ask her why she's upset. She may confess that she prefers that you ask her on a date instead.
Step 5
Wait patiently for her to make the first move if you'd rather be friends than nothing. But if the possibility of romance is worth the risk, have a blunt conversation with her and let her know how you feel. Realize that your friendship may become awkward or strained if she doesn't feel the same way.
View Singles Near You