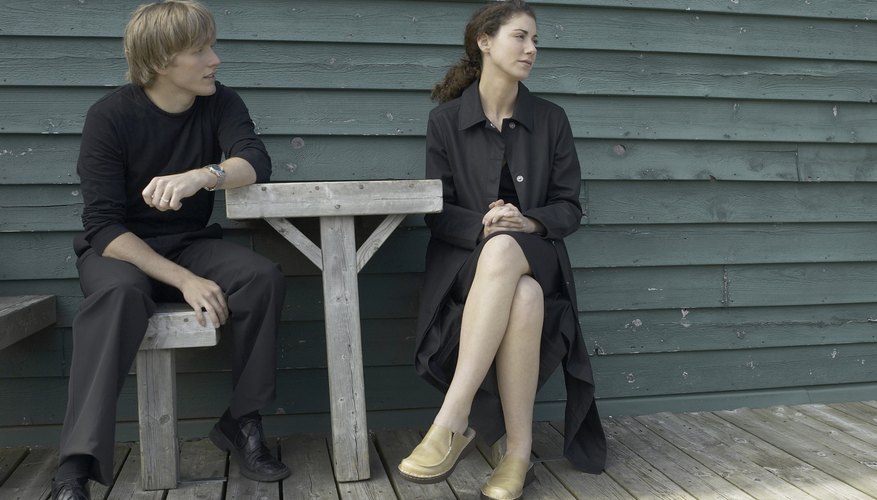 Step 1
Watch her body language as you talk to her. If she's glancing around the room, checking her watch or trying to catch her friend's eye, she's either losing interest in you or the topic you're discussing. Consider moving on if you change the subject, but she still gives you clipped, disinterested answers.
Step 2
Listen for obvious excuses. Take the hint if she repeatedly claims she's meeting friends later, has to work late or has an important project to finish when you ask her out. If they're legitimate reasons and she is interested in you, she'll probably suggest another day or time to get together.
Step 3
Move on if she insists she doesn't want to date anyone right now, or that she needs time alone before she starts a new relationship. She may also discuss qualities she dislikes in men, knowing that you have some of those qualities.
Step 4
Get the hint if she consistently talks about other guys she's interested in, or if she tries to fix you up with one of her friends. This may be her most direct way of telling you she doesn't like you romantically.
Step 5
Consider what her friends tell you. If they know the girl dislikes you, they may drop subtle hints, try to steer you toward another girl or even change the subject when you bring her up.
View Singles Near You