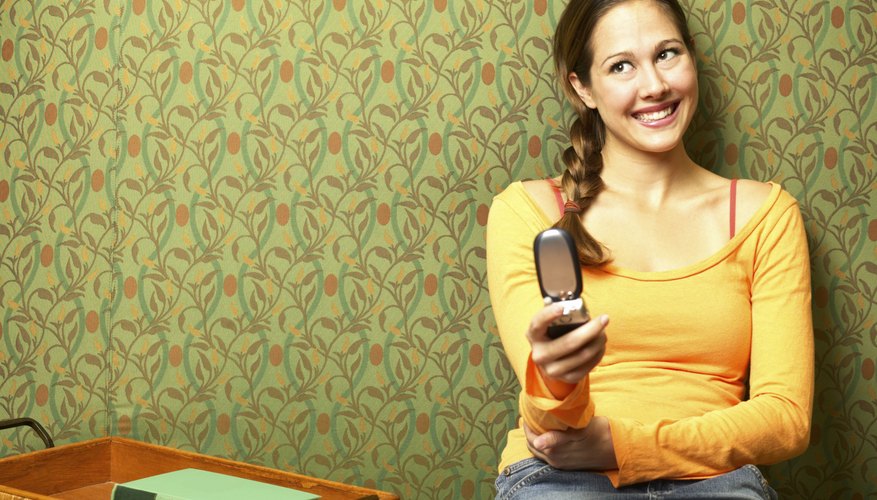 Step 1
Think about who initiates the texts. If you're sending her flirtatious text messages every day, she might simply be responding to your cues, whether she's interested in you or not. On the other hand, if she's the one sending texts with a bit of flirtation, then you can assume that she's interested in you.
Step 2
Consider the content. If text messages are strictly business, she's not flirting. If a college classmate texts you with a question about an upcoming exam, she probably is just looking for an answer. However, if she uses that question as an excuse to text you and alludes to a study date with an emoticon wink, she's probably flirting.
Step 3
Compare her texting behavior with her in-person behavior. Picking up on someone's cues over text message is far more challenging than face-to-face interactions, where you can sense nonverbal cues like body language. If she is always flirting with you in person, she's likely to carry that behavior to your text relationship as well. On the other hand, if you have no sense of flirtation during your face-to-face interactions, don't read too much into the text messages -- you might be picking up on the wrong message.
Step 4
Understand the different between platonic texts and flirtatious ones. There is a fine line between a strict friendship and a friendship that might become more. Just because she wants to talk to you or hang out with you and initiates those plans over a text message does not mean she's flirting -- she might just want to hang out as friends. If you get a lot of wink emoticons and conversation that alludes to a date, a kiss or a relationship between the two of you, you've got a flirtatious girl on your hands.
View Singles Near You