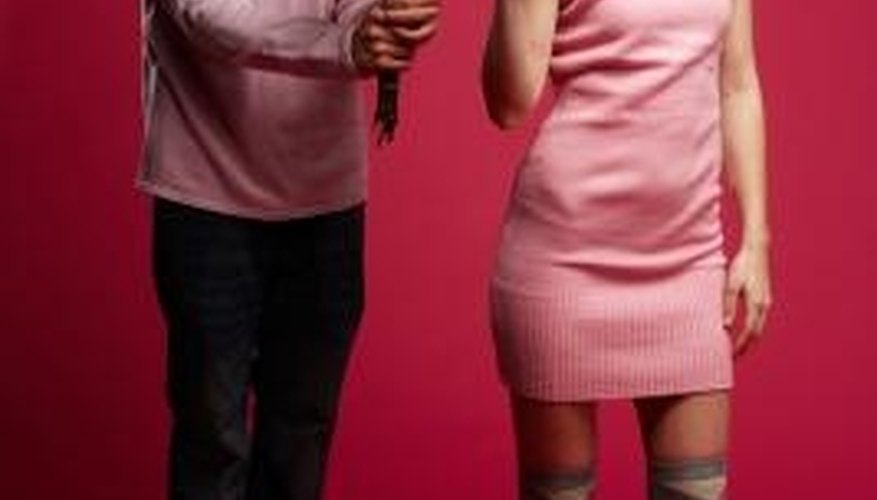 Reverse the roles. Odds are, the girl of your dreams could be playing hard to get just to keep you on your toes. Don't let her keep the upper hand, or she will think that you are at her beck and call. If you stop calling and doting on her, after a few days she will begin to wonder why and interest will surely spark if she is at all interested. If she calls or asks why you haven't been around, maintain a friendly demeanor but act nonchalant.
Show interest in someone else. A surefire way to spark her interest in you, if there is any, is to start talking to other girls. If she is into you, she will begin to worry that she could potentially miss her chance. Don't make it obvious that you are talking to others to make her jealous. Actually talk and try to get to know other girls, and you may surprise yourself by finding one that is even more stimulating than the current object of your affection.
Be available, somewhat. Don't be available every time that she asks you to hang out. Maintain a life outside of your interest for her. Make plenty of time for your friends and family so that she knows that she isn't the only important thing in your life. Stay active with hobbies or sports that you like to play. Set goals and strive to achieve them. Success is attractive to many personality types.
Evaluate her actions. Decide if she is actually playing hard to get. She could just be playing in general because she thinks that she can. If she seems genuinely uninterested, let it go. If you have tried a variety of methods with no results, you most likely fit into the, "let it go," category. You are sure to find someone who is just as clever and fun who is more aware and sensitive to your feelings.
View Singles Near You