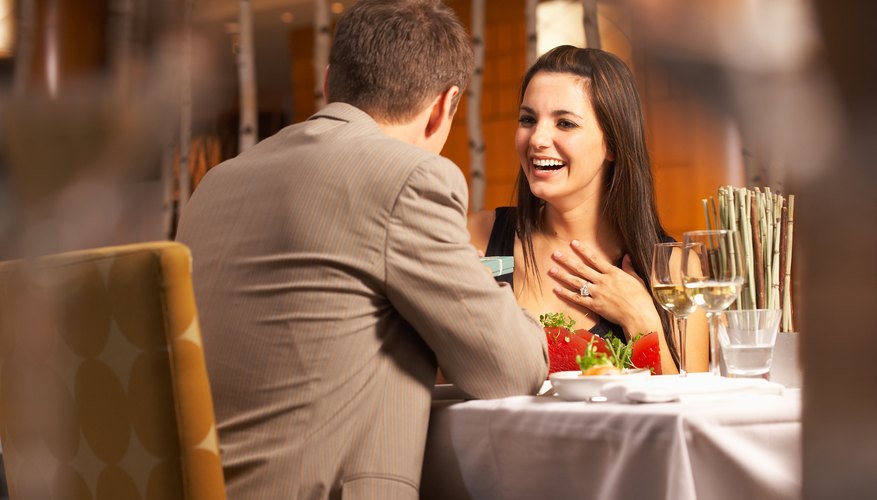 Ending the Chase
Step 1
Be yourself. Chances are, singing her a song in public sounds romantic, but may not be genuine for you. Don't change the person you are. A "what you see is what you get" approach can be much more appealing in this situation. Instead of acting like you think you should, just act like who you really are.
Step 2
Use a smooth approach. Compliments or small talk can be a foot in the door for your dating life. Tell her how great her new haircut looks. Let her know you like the new outfit or her new perfume. These simple things will make her heart flutter and can be more appealing than a direct approach.
Step 3
Ask her out. See if she'll be your date for a night on the town or an intimate dinner. If this girl is already a friend of yours, you have an advantage. You will know the things she likes to do, for instance the type of movie she likes. There's nothing more attractive to a girl than a guy who cares enough to notice just what she likes and dislikes.
Tips
Don't get discouraged. She might not read the signals right away, or she may be just as shy as you are.

If it doesn't work out, don't take it personal. There are other prospects. Take time to get over it, and move on.
View Singles Near You