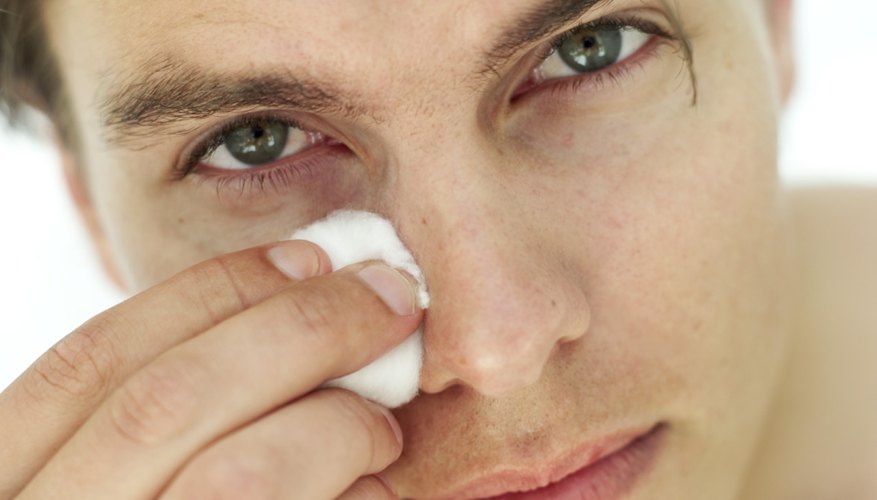 Understand Crushes
Romantic crushes are rampant among teens and young adults, and you might already have your eye on one special girl. Powerful attraction and an intense desire to spend time with her are clues that you have a crush, notes psychologist Carl Pickhardt. Yet when you stop and think about it, you might find that you really don't know her at all. Teen crushes are generally fueled by fantasy or a projection of what you want most in a girlfriend. As long as your crush is age-appropriate and not already in a relationship, there is nothing wrong with pursuing her. Keep in mind that your feelings are not yet love, which takes time.
Make a Great First Impression
First impressions can make the difference in whether a girl agrees to a date, according to WebMD.com. Trying too hard can make you look desperate, but girls generally prefer boys who take care of themselves. Take a shower, put on clean clothes and carefully brush your hair and teeth. Show confidence but avoid acting cocky. Ask her directly for a date rather than hinting or being ambiguous. If she agrees to the date, make clear plans. Pick her up and drop her off rather than leaving her to find her own way.
Become a Good Friend
The best relationships have a foundation of friendship. But being friends with a potential romantic partner is different from hanging out with your buddies. Treat her with kindness and respect. Show interest in the things that matter to her. If she tells you about a problem she is having with her parents, ask follow up questions the next time you see her. Give her compliments, but make sure they are sincere. Tell her what you like about her and let her know you are interested in spending more time together.
The Next Step
KidsHealth.org notes that relationships are based on sharing feelings, giving and receiving, and listening and supporting. Rather than trying to rush into a relationship with the girl you like, focus on building those factors. Get to know the girl you like as a whole, complete person. Show her who you are. Allow your feelings to develop and mature over time. If she is meant to be your girlfriend, you will both know when it is time to take that step. If not, you will have gained valuable experience that you can build on when pursuing your next potential interest.
View Singles Near You