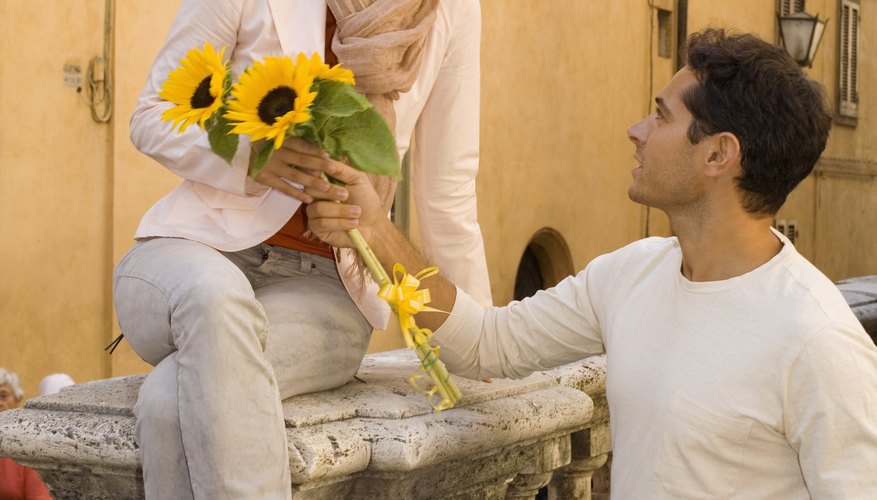 Step 1
Expand your resources when it comes to meeting women. While many men might expect to meet a potential girlfriend at a bar, club, wedding or another hometown event or location, those aren't the only choices. Matchmaker Janis Spindel suggests, in a book geared to women, putting the word out to family and friends that you're looking for dates, and even attempting online dating. This opens up the possibilities and increases the chances of finding someone special.
Step 2
Play soft, romantic music during your date. In a study published in the July 2011 volume of "Psychology of Music," psychologists found an interesting correlation between music and dating. Women who were exposed to romantic lyrics for five minutes before a brief encounter with a man were more likely to give the man their phone number when he requested it.
Step 3
Wear a red shirt or tie on your date. According to researchers at the Department of Clinical and Social Sciences in Psychology, University of Rochester, females perceived men who were wearing something red or viewed against a red background as more desirable and attractive than men who did not wear red or who were not viewed against a red background.
Step 4
Buy her a cup of coffee or hot tea. Psychologists from the University of Colorado at Boulder performed an experiment in which individuals held cups of warm coffee while interacting with others. Those holding the coffee perceived their dates to have a "warmer" personality, or to be more generous and kind than if they were holding an iced coffee or other cold drink.
Tip
If you enjoyed your date, ask her if you can call her again, but only if you actually plan to call.
Resources
View Singles Near You