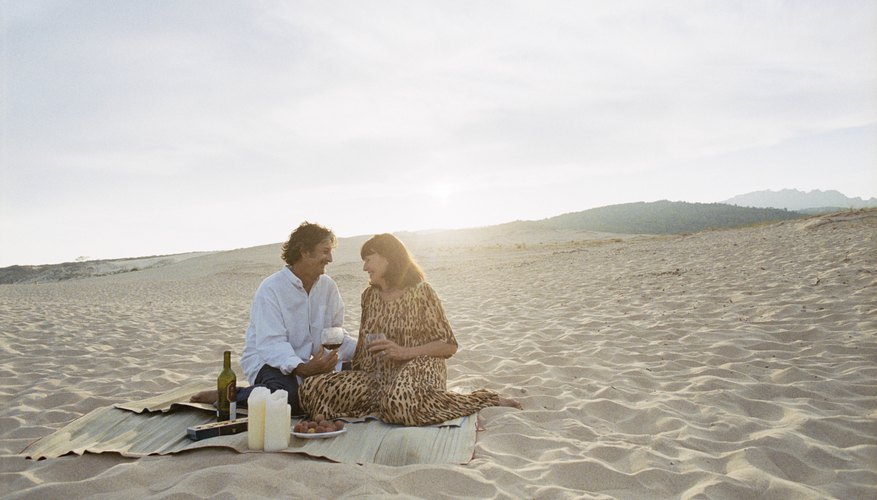 Step 1
Be honest. If your date asks about your living situation, tell her the truth, but also tell her why. If you have a good reason for living with your parents, she will most likely understand. Good reasons might include saving money, taking care of a family member who needs help or transitioning during a move or career change.
Step 2
Have a plan for moving out. A self-sufficient woman can still respect and admire someone who is living with his parents as long as the living situation is temporary. Tell her about your efforts to find a good job or your specific plan to move out of your parents' home.
Step 3
Take her out on dates. Dating will go more smoothly if you are out together and not in your parents' living room watching a movie. To save money, get creative with your dates, going on picnics, walks or hikes. Take her bowling or mini-golfing and invite her over to a friend's house for a get together. Find free wine tastings and inexpensive theater or music events. Make sure she enjoys herself so much that she won't notice or care how much money you're spending.
Step 4
Have her meet your parents after you get to know each other. Avoid the pressure and awkwardness of having her meet them on the first few dates. In the beginning of your relationship, pick her up at her place or meet her somewhere when the two of you go out. Later, when both of you are ready, plan to have her meet your parents over dinner.
Step 5
Take her away for the weekend if things get serious. Go out of town and stay at a bed and breakfast or plan a camping trip. Don't try to make arrangements to have her sleep over at your parents' house unless and until everyone is comfortable with it. Instead, focus on moving into your own place in the near future.
View Singles Near You