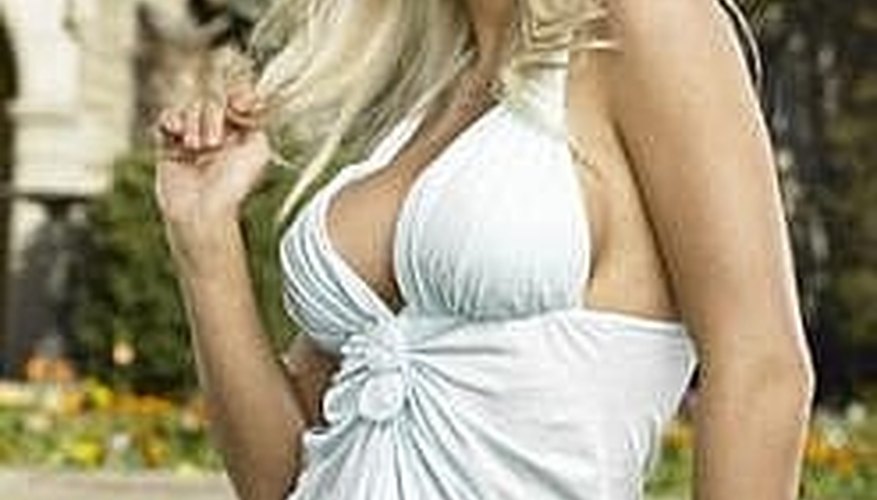 First thing to remember is that girls are wired completely different than guys. It is not a good idea to try to impress a girl the same way that a girl would impress you. Instead of thinking how a girl would attract you (mostly looks), try to understand that girls think differently and are willing to overlook physical appearance if there is something in a guy that they like. (Not that all men are this way but we tend to look more at physical appearance)
Be confident in who you are. Confidence is probably the most important aspect of getting noticed. If you have imperfections, and everybody does, if you are confident and willing to joke about them, it will show and make you more attractive.
At a party or other occasion, make eye contact with the girl you are interested in and make sure she sees you looking at her, but only for a brief moment as to not look like a creep. Brief eye contact lets her know that she is liked and will make her feel good. When she sees you looking her way, just smile and get back to the conversation. Girls like the chase.
It is important to talk to her one on one even if it is only for a few sentences. If you are at a party, try to notice a time when she is by herself and come up with a reason to talk to her. Talking to her alone is the only way to get to know her and show her who you are and why she should be with you.
Listen to her, people love to hear themselves talk, so try to find out what they like and bring it up.
Be confident like before but also show her that you are intelligent. Before you o up to her, think of what you know about and maybe bring it up, but not out of the blue.
Make her laugh, make her laugh, make her laugh. A recent study showed that women put a good sense of humor as the number one important part of a good man.
Tip
Dress well, notice her style and try to mimic that slightly.
Warning
Don't come on too strong, just ease your way in and have patience
View Singles Near You