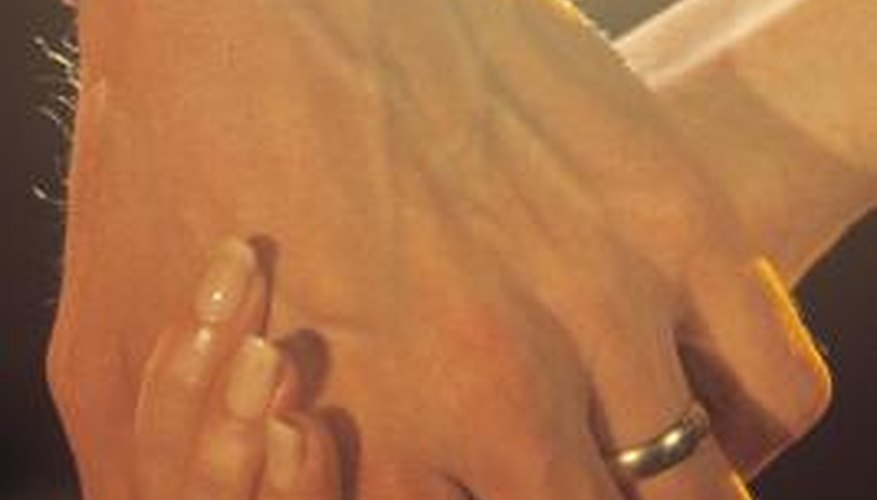 Step 1
Gauge his feelings about you before getting a ring for him. Ask him how he feels about your relationship and where things are headed. Be direct and ask if he sees himself in a committed, long-term relationship or even marriage between the two of you. It is important that he feels as strongly about the relationship as you do before you give him a ring. If he says that he wants to get married to you one day or wants to be with you long-term, you should proceed with your plans to give him a ring.
Step 2
Take him to a quiet place or arrange for a romantic evening at home, avoiding crowded or busy places. He may be reluctant to discuss his feelings in front of others, so be sure that it is just the two of you. Cook or order his favorite meal to put him at ease and lighten the mood.
Step 3
Tell him that you love him very much and express to him how he has impacted your life positively. Reiterate previous conversations about your commitment to one another and your hope for a future together.
Step 4
Give him the ring, telling him that it is a symbol of your love and commitment to him and that you hope he accepts it. If the ring is a wedding proposal, ask him to marry you at this time. If it is a promise or other type of commitment ring, explain the significance of the ring and what it means to you.
View Singles Near You