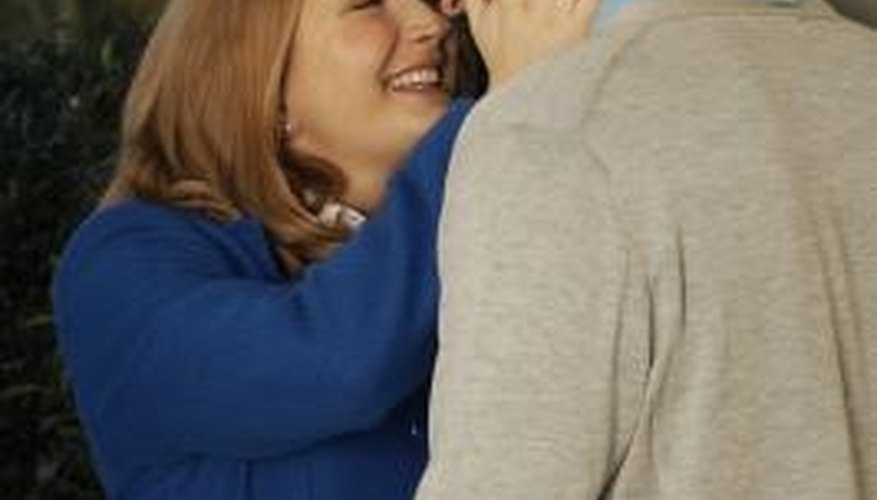 Outstretch your arms wide as you approach her. Greet her with a warm smile and wrap your arms around her waist. Pull her in closely and squeeze. Pull your bodies in close to each other where your chests, hips and legs touch each other.
Hold your embrace for a long time while squeezing. Let your cheek touch his possibly even brushing your lips against his ear, cheek or neck. Release your hold slightly then immediately pull in tighter for a closer hold. Press your chest against his.
Release your embrace and switch your position to hug immediately again. Stand back and look at each other then reverse your hold. Move your arms around her neck and allow her to wrap her arms around you back moving in close again. Squeeze in close resting your heads on each other's while holding your embrace.
View Singles Near You