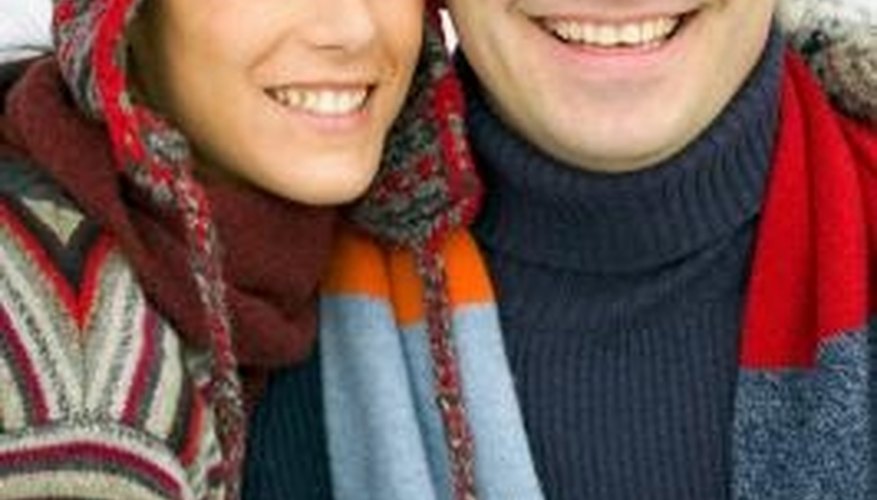 Sneak up on her with an embrace when she's getting ready in the morning. When your partner is groggy and getting ready in the morning, surprise her by giving her a hug from the back. Whether she's blow drying her hair, brushing her teeth or applying her mascara, she will appreciate the tender surprise gesture. Also consider doing this when she's in the kitchen (washing the dishes, preparing dinner, and so on).
Touch her. If you are in the car with your partner and she is driving, gently rub her neck or shoulder. When you pass by her walking, touch her arm softly. Spontaneous and tender touching can signify a sense of warmth and comfort, and can also work to establish a stronger bond between them.
Hold her hand. Stop trying to give off a "tough" exterior and grab your significant other's hand while you are walking around in public, whether you are browsing around at the shopping center or taking a stroll around a museum. When dining at a restaurant, hold her hand from under the table.
Smile. A very subtle way to be affectionate to a woman is by simply smiling at her. Make a point to smile genuinely, with your eyes smiling as well.
Leave her notes. Write your partner affectionate and short love notes. Tell her in the note how much she means to your life and how happy she makes you. Then, leave them in unexpected places for her to find them throughout the day. For example, put one on top of the washing machine or on top of her favorite pair of shoes in her closet.
Compliment her. A little bit of authentic praise can go a long way in making a woman feel happy and appreciated. Do not forget to tell your partner (on a regular basis) what it is about her that makes you love her so much. Tell her that you adore her sense of humor, her long flowing raven hair or her way with words.
Tip
Get out of your comfort zone and go out of your way to show affection for the woman of your dreams. Look up her favorite recipe and play chef for the day. Make her a meal with love and surprise her after a long day of work with a home-made meal.
View Singles Near You