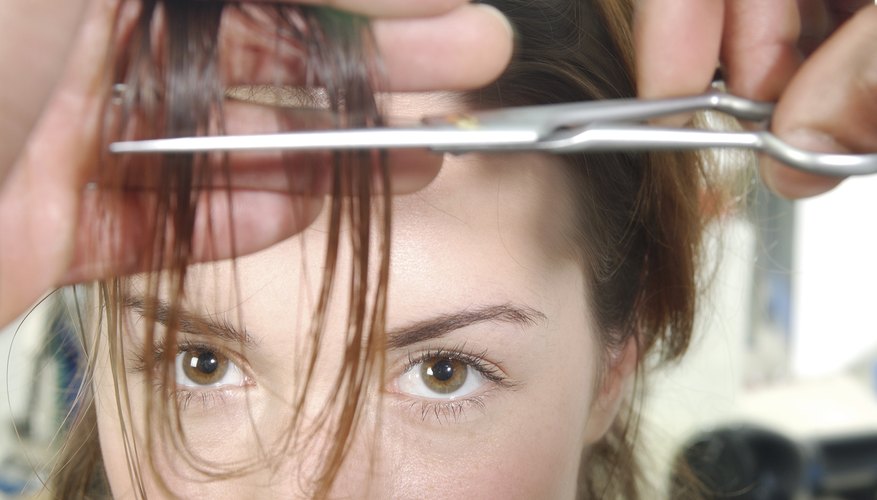 Step 1
Do something dramatic to change your appearance. This could be a new hair cut, long extensions, dying your locks a bold color, piercing your nose or eyebrow, or getting a shocking tattoo. Whatever the change, let it be a statement to yourself and the world that you've still got a few surprises left up your sleeve.
Step 2
Burn off your anger with an aerobic undertaking that focuses your pain and rage on sculpting a rocking body. Whether it's jogging at the gym or in the park, kickboxing classes, core-strengthening yoga and Pilates or a pole-dancing seminar, motivate yourself by visualizing your ex taking one look at your toned backside and begging for forgiveness.
Step 3
Show off your assets. Go bra shopping for support that helps you keep your back straight and your chin forward. Purchase an outfit that makes you strut like a supermodel down the runway. No matter her body type, every woman has something in which she looks flawless. When you find your perfect outfit, buy one in all your favorite colors.
Step 4
Polish up all your rough edges. Having a steady date on Friday nights can make even the most glamorous woman forget to put on mascara. Now that you're single again, decorate yourself. Get a manicure and pedicure; get your eyebrows (and whatever else you're comfortable with) waxed. Decorate your eyes and mouth with bold, sultry colors. Wear beautiful jewelry, even if you're just running out to get peanut butter.
Step 5
Makeover your brain, as well as your body. Learn something new, like a foreign language or how to trade in the stock market. Take a gourmet cooking class. Volunteer to give back to your community by organizing a food and clothing drive. Hold a self-esteem seminar for young girls. Develop your talents and skills to use to remind yourself how fabulous you are.
View Singles Near You