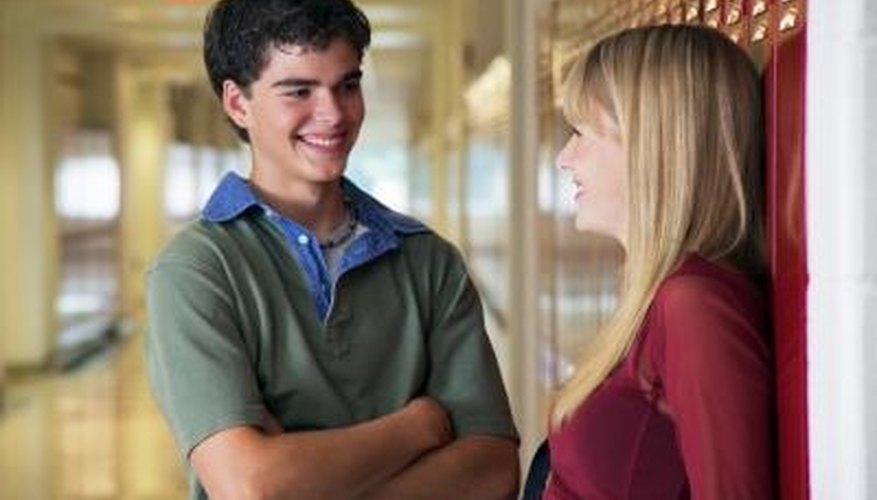 Dating Horror Stories
Everyone has had some funny stories from the realm of dating. Ask her what sort of bad first dates she has been on or what bad pick-up lines she has heard. This gets her laughing and can increase the level of enjoyment she is having with you. It is important to have her talking about the things she has experienced and to keep the focus off you. No one wants to hear others talk endlessly about themselves.
Current Topics
Ask her opinion on current happenings. From the latest pop culture breakup to the political climate, see what her opinions are about the world at large. Some girls lean one way or another -- toward pop culture or hard news -- so be sure to ask questions in the arena of her interest. It helps if you have a passing knowledge of information in both areas so you can hold a decent conversation no matter where she may take you.
Daily Life
Girls tend to be surrounded by a cadre of close friends and family. She also goes to work or school. All of these can be mined for possible conversation topics. Get her talking about her best friend or her mom and see how the conversation proceeds. Have her describe what she does for a living and gauge how much pride she takes in her job. This may be a great source of interest to her, and something she loves to talk about on her dates.
Opinions
Get her opinion on just about anything. From the decor in the restaurant to the waiter's personality, asking her to tell you what she prefers is a great way to get her talking and to learn more about her. You can also ask what she prefers in a significant other and see if you can subtly convince her that you are just what she is looking for. Try to ask about her likes in clothing, activities and food, too, so that in the future, you can tailor your dates to fit her desires better.
The Future
Ask her about her future aspirations and where she sees herself in five years. This is a great topic of conversation because it lets a woman know that you are also a forward-looking person. It gets her talking about her hopes and dreams with you and that gives you an insight into the woman that none of the other topics really do. Some women like to think in terms of the future; asking her about where she sees herself gives her the clue that you are serious about your own future.
View Singles Near You