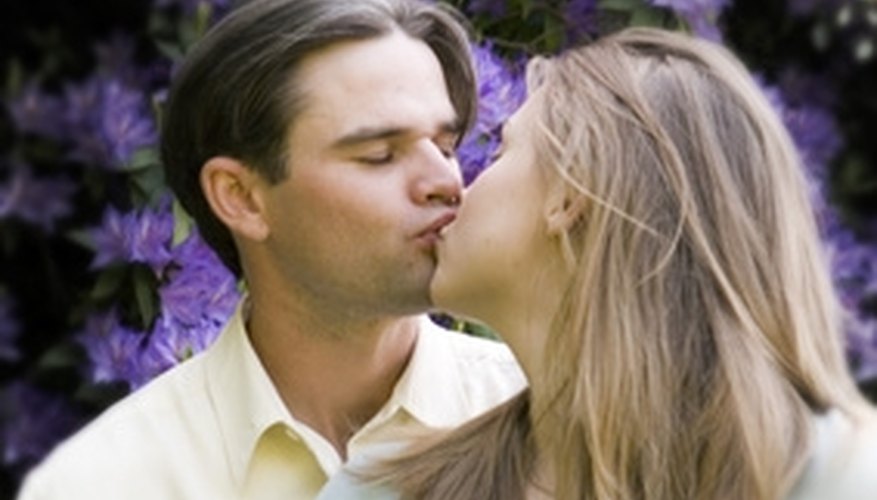 Go where good women hang out. Most men go to discos, nightclubs and bars to find women; however, good women are unlikely to be in those places. According to AskMen.com the top 10 new places to meet women are: dance classes, wine tasting events, dog parks, online groups, art walks, acting classes, fitness classes, community service or volunteering, organized trips and social-media websites.
Spot her. Now you need to decide which woman you want to flirt with. A good woman is usually polite and modest. According to Love Doctor Yangki Christine Akiteng, "Her eyes and her whole demeanor kind of 'lights up' when you walk into the room or towards her."
Show her your good manners. Good women are attracted to gentlemen. Be very delicate and polite in the way you approach her, do not invade her physical space as this could cause her to back off. Moreover, If you are planning on sitting next to her, ask for her permission first before you do it.
Talk to her in a respectful way. Find something in common to start a conversation. It is all right to ask questions, as long as they are not too personal or too awkward, such as, "How has your day been?," "Are you happy?."
Ask her out in a friendly way; make it look simple. For example, if you meet her at the cinema, invite her to watch a film, or if you meet her at the library, invite her for a cup of coffee to discuss a book. Do not invite her to places that you are not sure she will like--this will give you a better chance of success.
View Singles Near You