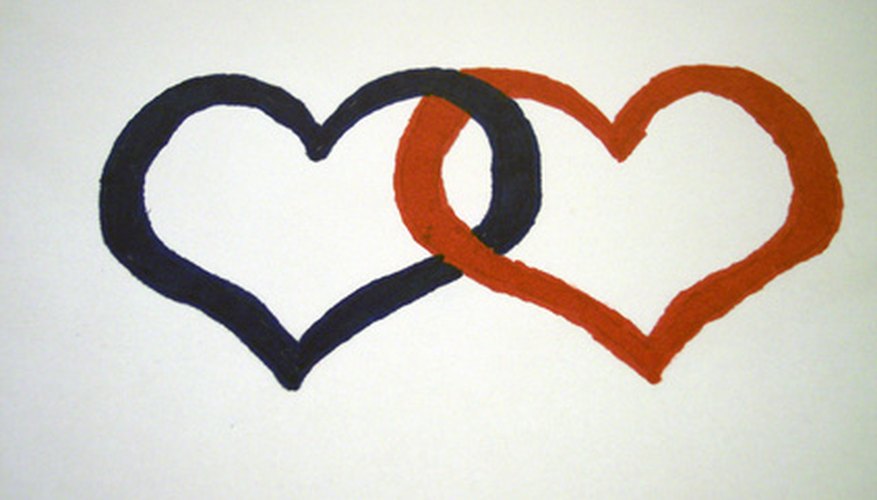 Overview
Folklorists say that good things come in threes -- and your anniversary is no exception. Show your sweetie how much she means to you with a three-month anniversary gift that commemorates this milestone in your relationship, whether it marks your first date, your first kiss or your first "I love you." Consider gifts that are traditional and sweet, saving larger gifts for possible anniversaries to come that will be of even greater significance.
Everything's Coming up Roses
Express the happiness of new love by surprising your honey with a bouquet of three dozen roses. Let the depth of your feelings for each other guide you when choosing between pink roses, which represent appreciation and admiration, or red, which convey love, romance and passion. Another idea is to present her with a bouquet of her three favorite flowers.
How Do I Love Thee?
Count the ways that you love your sweetie in a book that you create personally for him. Start with a blank journal book that has a cover that reminds you of him. Then, on each page describe something that makes him special to you. Another option is to write a poem that describes 30 ways he makes you happy. Include not only things that he does for you, but also his endearing traits and admirable qualities.
Good Things Come in Threes
Celebrate the last three months by giving your new love gifts representing the number three. For example, you might give her an amazing tri-fold picture frame that displays three pictures of the two of you together, or a set of earrings with matching pendant, or perhaps, a trilogy book series that you know she'll love. Alternatively, since the number three is so prevalent in spiritual teachings, literature and folk tales as a lucky number, you may even want to borrow from this for your gift. For example, give your sweetheart three wishes that you will grant -- within reason of course -- such as massage, a dinner at a fabulous restaurant and a special outing.
Memory Lane
In the past three months, you probably made some very special memories and took some very special pictures. Recall those memories by creating a video slideshow of your time together. Or, you might want to recreate your first date. If that's not possible, recreate the memory of it. For example, if you went to the movies on your first date, rent the DVD, light some candles and pop some corn.
View Singles Near You