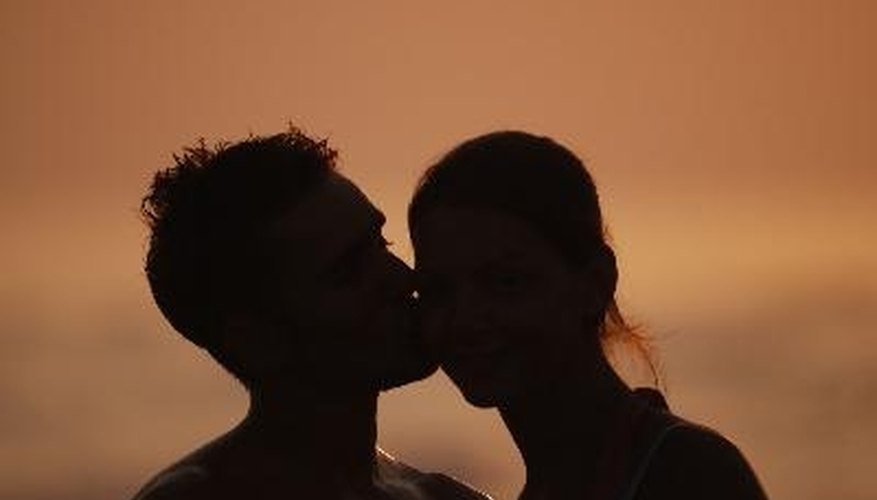 Cruises
Sail off into the sunset with your mate on a luxury cruise. If you and your mate want to enjoy sun and fun on an island, take a Caribbean cruise. If you'd rather enjoy nature and scenery, an Alaskan cruise could be the trip for you. Either way, the ship will provide plenty of recreational activities during your time at sea. At night, you can enjoy intimate romantic dinners, dance the night away in the ship's disco or enjoy a quiet, moonlit walk on deck. You'll also stop at several ports, where you'll have the opportunity to find special spots off the beaten path and share once-in-a-lifetime experiences. Look for an all-adults cruise to ensure your romantic journey isn't interrupted by screaming children.
Bed-and-Breakfasts
If you're looking for a place to relax, reconnect and enjoy quiet time alone, a bed-and-breakfast could be just the spot for you. Leave your cell phones and laptops at home for this quiet getaway. Spend your days eating breakfast on a quiet porch or exploring the town or city. Enjoy a glass of wine together in the evening, then snuggle up under a blanket by the fireplace and get to know each other all over again. If you're looking for a little fun, grab a movie or board game from the bed-and-breakfast's library. You may even want to ask another couple staying at the inn to join you.
Amusement Parks
While some equate amusement parks with children, there is plenty of fun to be had by adults as well. If you and your mate are young at heart, you'll love the thrill of the park's biggest rollercoaster. The fear of that death-defying drop is a sure way to get closer to your mate. For a little quiet time, jump on the merry-go-round. Take a gamble on the carnival games. Top the day off on the ferris wheel for a breathtaking view. Forget a gourmet dinner. Fill up on hot dogs and cotton candy. Through it all, you'll laugh together and enjoy some old-fashioned, carefree fun.
View Singles Near You