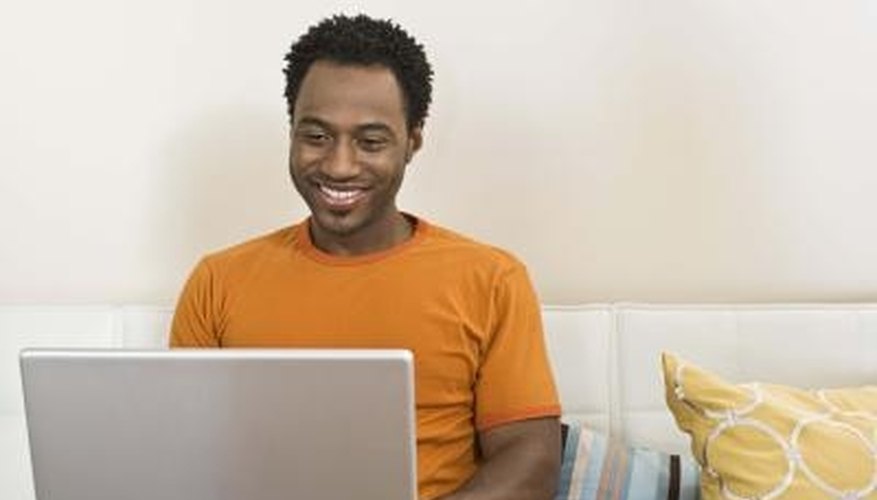 Make a reference to her online screen name. This can be a great conversation starter and averts from the standard "hi" or "what's up?" greeting that can become boring in conversation. Ask her how she came up with the screen name or the history behind it.
Ask her to meet you for coffee or a movie. Starting off a conversation with an invitation can catch her off guard, leaving her impression of you as a thoughtful guy. This greeting is best for guys who already know the girl in which they are asking out.
Tell her she looked nice the other day. If you have recently seen the girl in question, greet her with a compliment. This will show her that you noticed her, what she was wearing or something she said that you admired. Most girls like guys who give compliments, whether the girls admit it or not.
Ask her if she's attending an upcoming party or event. If you already know she's been invited (so not to hurt her feelings), ask if she will be attending. This will open up the conversation for a more in-depth dialogue of the person throwing the party, other attendees and advice on what to wear.
Tell her how you're feeling. For example, if you haven't talked to her in a long period of time, say "Haven't heard from you in awhile, I've missed you." The conversation can then proceed to updating each other on important events that have occurred in your lives since your last chat.
Tips
Be honest when talking to a girl. Don't make up stories to try to impress her. She'll appreciate your honesty as she gets to know you better.

Don't talk about yourself or her too much. Try to keep the dialogue even and don't ask too many questions about any topic.

Give her time to respond before sending another message. She may be a slow typist, shy or is busy with something. Sending too many messages simultaneously can overwhelm her.

Avoid sending too many emotion faces or graphics. While these can be cute once in a while, too many can become an annoying habit.
View Singles Near You