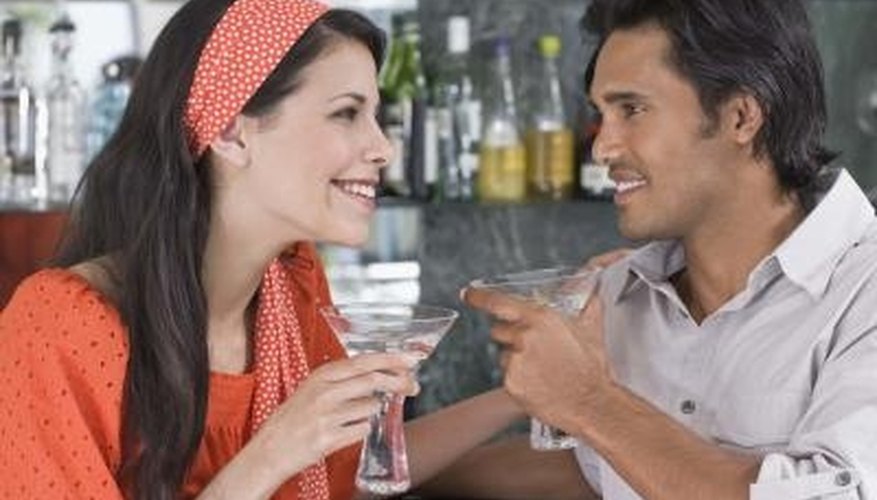 Dress up in your finest casual attire, such as khakis or jeans, and put a pen and paper in your purse and head down to a store men might frequent, such as a local sporting-goods store.
Find a guy inside the store you think you would like to meet and ask him for help finding a heavy or bulky item.
Strike up a general conversation while he is helping you look for the item and try to see if he is friendly enough to be into you. Don't forget to ask him for his name.
Carry on the conversation and let him know how much you appreciate his help. Flirt with him a little by boosting his ego in your conversation. "You really know what you are doing, I don't know what I would have done without your help."
Break away from him for a bit in the store, but make sure he doesn't leave. Then purposely run into him again and ask him for help carrying your heavy item out to your vehicle. While he his lifting the item in, flirt inconspicuously and say something, like "Oh my goodness, I could never have lifted that up all by myself, do you work out a lot?"
Make a "connection" comment such as "I was wondering, do you think you would ever have time to help me put this together or show me how it works? What's your number?" Write his phone number down on a piece of paper.
Don't hesitate to call him. Wait no longer than the following day and ask him what would be a good time for him to come over and help you. Then seal the deal.
Flirt with him when you meet for the second time and let him know you are into him. This will likely lead into him asking you out on an actual date. This is how you get your guy in less than 10 days!
Tip
When talking with him, focus the attention on him rather than you; this will cause his curiosity to get the best of him and ask to see you again and even ask you out on an actual date.
Warnings
Make sure you stay in a safe situation at all times; never put your life in jeopardy to meet any man.

Make sure you do not give out your phone number or personal information until you are comfortable with your new guy.
View Singles Near You