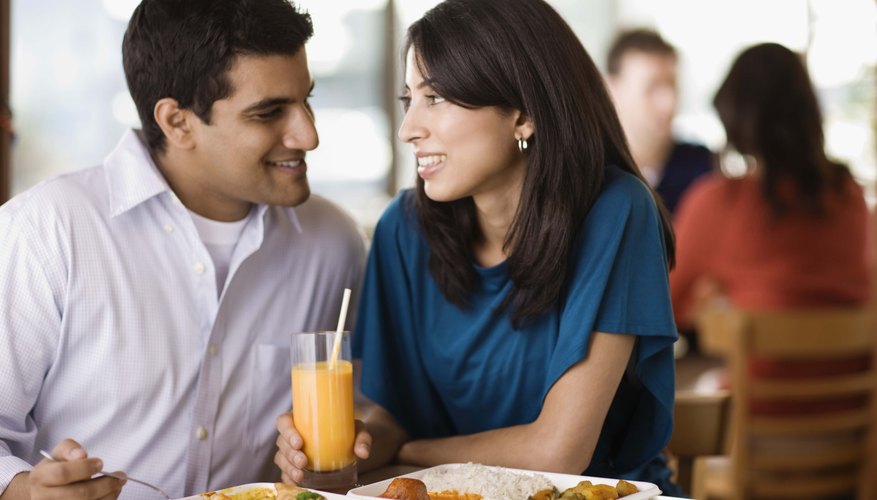 Step 1
Stay open to the things he is willing to talk to you about. Listen to him and avoid judgment. Your goal is to set a standard between you and him that lets him know that he can speak freely to you about anything. Show him that you will not rush to judgment about him or reject his feelings regarding other personal issues.
Step 2
Represent yourself in your relationship instead of downplaying your identity. Keep your identity strong in his mind and let him know who you are, what you think and that he is dating a complete person, instead of attempting to emulate the person you think he wants you to be. By showing him your true self, you can remind him of the qualities that he loves about you and earn the respect that you want him to feel for you in your relationship.
Step 3
Allow him to show you his true self, free from judgment and try to appreciate the things that are unique about him as a person. Make him feel special by asking him questions and learning about him as a person. Ask about his past and his dreams for the future. Feel free to comment as you talk but be sure to stay positive and open to the things that he is telling you. Men require this freedom from judgment as a foundation for addressing emotional issues.
Step 4
Show him that you still respect his freedom and avoid shows of control. Let him have his time with his friends and encourage the positive things in his life, even if they do not include you. These include his friendships, hobbies and interests. He will appreciate this freedom as a realization that your life and his are compatible.
Step 5
Let your relationship grow over time and proceed naturally. Never let him push your relationship faster than you are ready for it to proceed. Give him the time and opportunities to both realize that he is in love with you and to tell you.
View Singles Near You