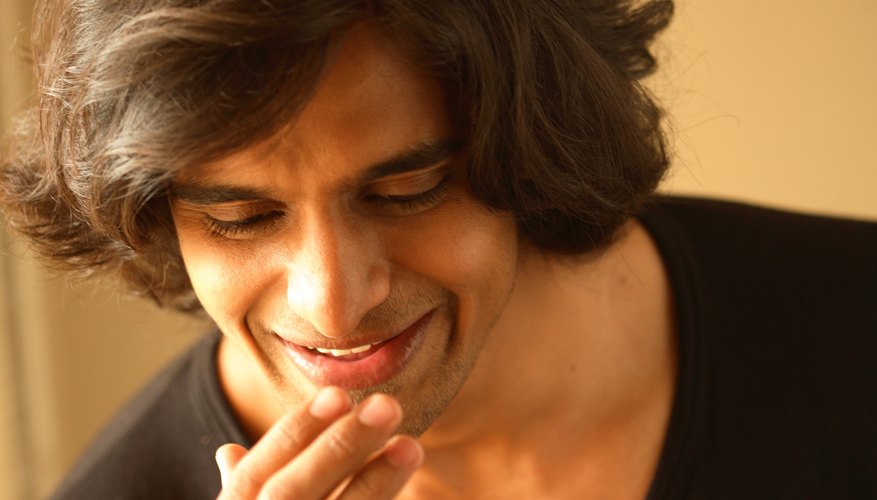 Step 1
Ask your friends if the guy has been asking questions about you. If he's shy, he may feel more comfortable asking them if you're interested in him or someone else. He may even ask his friends to talk to yours on his behalf.
Step 2
Count the amount of times he makes an excuse to spend time with you. He might ask you for help, such as in tutoring, in a subject that you know he understands or stop by your locker to ask you a question about a homework assignment, for example.
Step 3
Remember the conversations you've had with him. If he recalls little details from the stories you've told him, consistently asks you more questions about your hobbies and family or points out how much you have in common, he's obviously trying to get to know you better.
Step 4
Notice how often you catch him looking at you in class or around campus. If he's got a crush on you, he may even turn away quickly, embarrassed that you've caught him looking. He may be playing coy to throw you off his trail, even if he wants you to notice.
Step 5
Watch his friends' reactions as you walk by. If they smile, jostle the guy around playfully or push him in your direction, it may indicate that they know he has a crush on you. If he steps away from them to talk to you, it's an even better sign that he's interested.
View Singles Near You