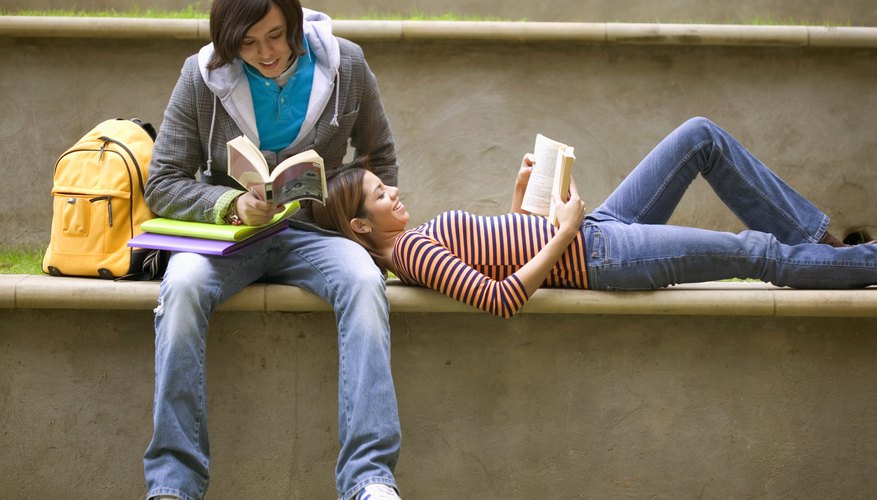 Step 1
Go out with him one-on-one. If he suggests that the two of you hang out together by yourselves away from the rest of your friends, he may be into you. Even if the hangout is casual, the fact that he asked you to hang out alone is a sign. Also check to see if he gives you more one-on-one attention than others during group gatherings.
Step 2
Call him late at night. Even if he's sleeping, he will wake up and carry on a conversation with you. If you are venting about something that he may not be interested in and he's still on the other line, listening to every word, he may be into you. According to "Seventeen" magazine, if a platonic male friend got a phone call from you late at night, he probably would not pick it up.
Step 3
Hang out with his friends or at least ask to be introduced. If his friends know who you are, it means he may have been talking about you to them. If he talks about you while you are not around, it means that he enjoys spending time with you and may like you romantically.
Step 4
Talk about guys you may like. If he asks you to stop or if he grows quiet or tense, he may be jealous of the guys you like, as he sees them as competition. Or if you talk about guys you like and he never seems to like any of them, he may like you.
Step 5
Take note of any physical touching between you. This can range from hugging to playful wrestling or similar actions. If he holds your hand, this is almost a certain sign of interest.
Step 6
Look at his body language. If he stands with his body completely facing you during a conversation, he may be into you, as open body language is a sign of trust and comfort. Also check for blushing and pupil dilation, which are signs of attraction.
View Singles Near You