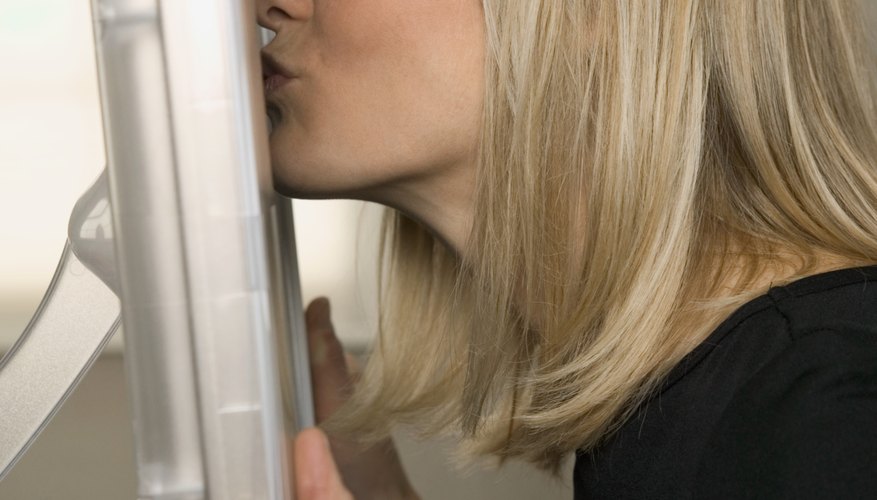 Step 1
Check and see if he has sent you any online winks, pokes, or nudges recently. Many dating sites have ways to electronically flirt with a man, while leaving a note for him letting him know that you also would like to get to know him. If you keep getting winks from a guy online, chances are he would actually enjoy getting to know you over a cup of coffee.
Step 2
Look for repeated friend requests from a guy. This could be a sign he's flirting with you and really wants to get to know you better. Perhaps you can write him a cute response and let him know that you are interested, but be polite if you're not interested in him too! Remember, online etiquette rules are just as important and necessary as offline etiquette rules.
Step 3
Watch his actions. If he goes through the trouble of finding your mutual friends, then you may consider that he is interested in you. Many websites allow you to find out if you have commonly shared friends. This makes it easier to strike up online conversations if you discover that you both had the same circle of friends in junior high school. If you suddenly get messages from a friend about a guy who is asking about you, it shows that he's really interested and wants to find out more about you!
Step 4
Look for signs that he wants to take you out. If you get invitations from him to different events around the area, chances are he's more interested in you than in the events. Of course, always exercise caution and be sure to let a trusted friend, family member or neighbor know your plans. Be safe and enjoy the fun.
View Singles Near You