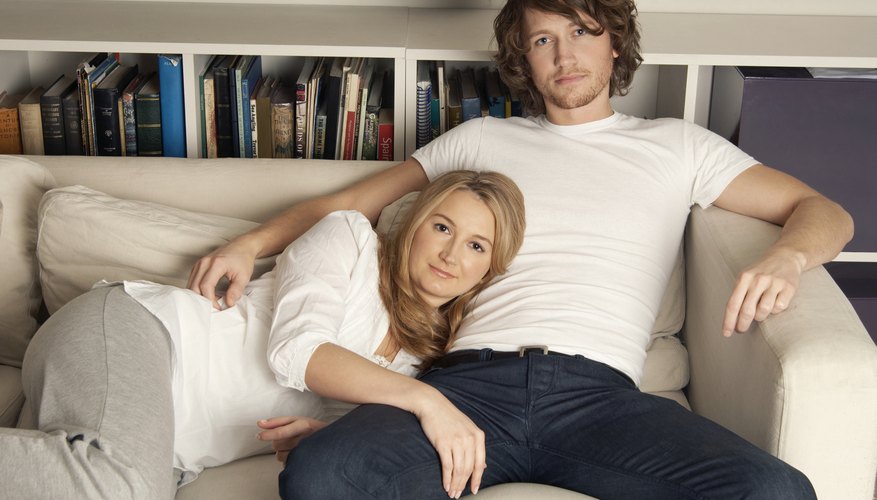 Step 1
Take note of how often your boyfriend is hanging out with his friends. While it's healthy for both partners to spend time with their male or female friends, if you boyfriend is suddenly spending much more time with them and a lot less time with you, this could be the sign of a bigger problem.
Step 2
Pay attention to how much time your boyfriend is spending online. Social networking sites can take the place of your relationship if things are going downhill in a romance.. If your boyfriend is spending more time online than he is with you, he could be losing interest.
Step 3
Watch his mood swings. If your boyfriend's feelings for you are changing, he may exhibit severe mood swings. One minute he may feel happy, and the next he may get angry or be miserable. This could point to an inner struggle he's having with his changing emotions.
Step 4
Turn to your boyfriend when you're having a difficult time and need support. If he doesn't seem to care that you're upset and isn't around to support you, this could point to him no longer caring about your and your relationship. If instead of supporting you, your boyfriend is talking down to you, ignoring you or acting annoyed that you need his attention, he may have stopped caring about you.
Step 5
Think about your sex life and how it's either progressed or slowed down. If he's showing less interest in physical aspects of your relationship, that's a sign that he's drifting away from you.
Step 6
Talk to your boyfriend about your concerns. Let him know how his actions have made you feel, and listen to his response. It's possible something else is going on outside of your relationship that is causing him to withdraw. If he says he does in fact still care, suggest couples counseling to improve your relationship.
View Singles Near You