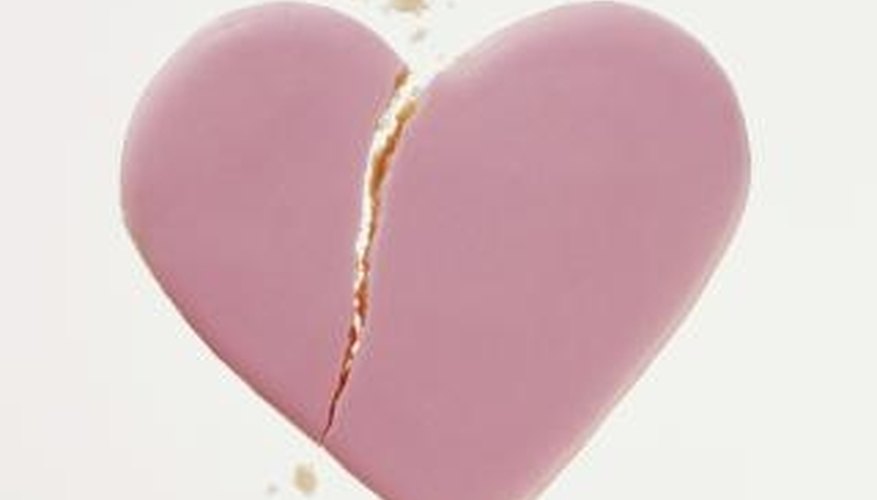 Talk to someone about your feelings with someone you trust. Sharing your thoughts and emotions, especially with someone who understands what you are going through, may help ease some of the burden you feel. Find someone who can at least be sympathetic, such as a close friend or family member. If you don't feel you can unburden to such people, seek a support group to help you get through the short term and rebuild your self-esteem.
Allow yourself to experience the mixed feelings that often occur. You may feel overwhelming sadness that you have lost your best friend, anger that someone you trusted could discard or betray you and anxiety about what the future holds. Grieving helps us cope with intense loss, and these various emotions make up part of the grieving process.
Use positive reinforcement. Remind yourself of your good qualities to help raise your spirits and avoid self-recrimination. People who have been dumped sometimes blame themselves for the loss of the relationship, embellishing their role in the breakup. When you find such negative thoughts creeping in, force yourself to focus on your good qualities.
Stay busy. While it is important to allow yourself to grieve, it is also important to avoid dwelling on the loss. Participate in the activities you enjoy, or discover new ones. Go bowling, see a movie, attend a concert or visit friends. Staying occupied helps pass the time and keeps you from focusing on your pain.
Exercise, preferably outdoors. Physical exercise reduces stress and helps you feel better about yourself. Some studies indicate that sunshine can also positively affect mood, so outdoor exercise is doubly helpful.
Resist the temptation to turn to drugs and alcohol. These short-term solutions create larger problems in the long run. Hiding from the pain does not create the same result as working through it.
Warning
If you feel you absolutely cannot get past the relationship or have suicidal thoughts, call a suicide-prevention hotline or seek counseling immediately.
View Singles Near You