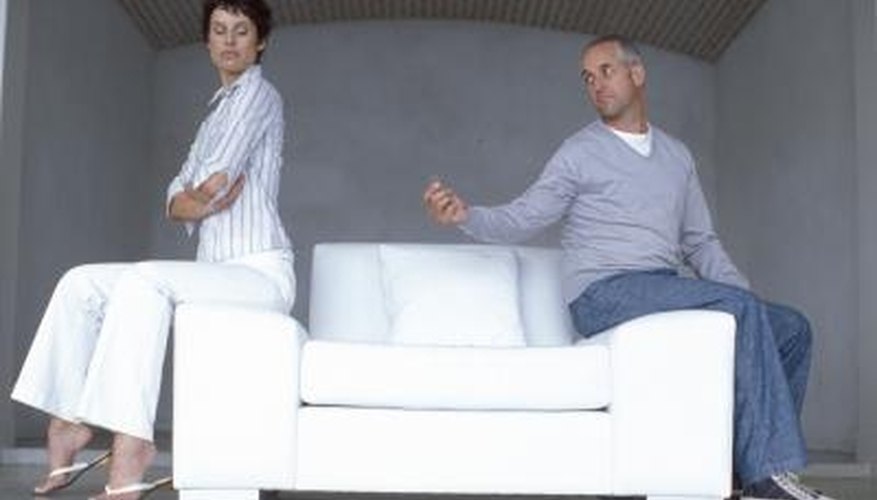 Getting Through Separation
Acknowledge your feelings. You may be sad, because you miss your partner's presence. That's OK. Even if you feel you should be angry, allow the sadness. That's all a part of life and growing. Don't get mad at yourself for missing your partner. Allow yourself to grieve and experience emotions.
Be kind to yourself. Realize that your emotions may be affecting you in certain ways. You may not have the energy to do things you normally would, such as baking cookies for the children or doing extra tasks at work. Realize that you are going through a difficult time and don't beat yourself up for not being superhuman.
Seek support from friends and family. You need to articulate your feelings, so let your friends know how you feel. Explain how hurt you are, and allow yourself a little vulnerability. Someone among your friends or family might have gone through divorce. This person may be able to help or advise you.
Find enjoyment in life. Take time to do something interesting, to get your mind on something else. Perhaps you can join a club or take a lesson. You need to see that there is a future after this breakup.
Think realistically about your relationship. Try to understand what happened with the two of you. See the good and bad, and think about why you chose your partner. Perhaps you will see you were looking for validation or love that you were not getting elsewhere. You might see that your relationship was not as wonderful as you thought. Through this process, you can learn for the next time around.
Keep reminders of your spouse to a minimum. You may have a picture in your room. Put it out of sight. Stay away from restaurants, stores or other places where you and your partner went often. Find new places to go to. Make new memories.
Forgive yourself and your spouse. Holding on to feelings of anger and betrayal is not healthy. Some health problems, such as high blood pressure or stomach ulcers, can develop after stressful or emotional events, according to Familydoctor.org. Even your immune system can be weakened. Tell yourself every day that you forgive yourself and your partner. Keep saying it until it becomes natural. You will eventually lose the anger, which can affect your health.
Seek counseling. You may have a very hard time of coping. That is OK. Ask your doctor to refer you to a counselor who can help you through this very difficult time.
View Singles Near You