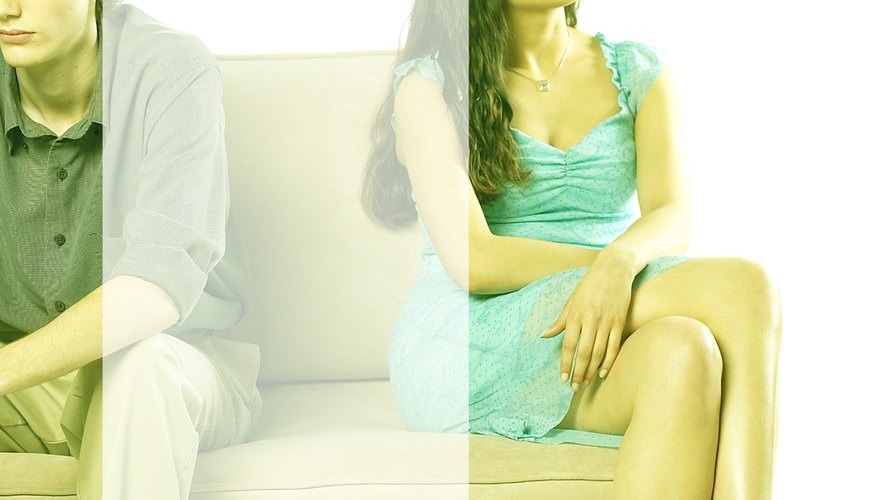 Give Each Other Time and Space to Heal
You don't need to be reminded that your heart is bruised right after a breakup -- no matter what precipitated the end of the relationship, your ex is hurting too. You both need some time on your own to heal and grieve the loss of your romantic partnership before you start hanging out as friends. Be patient and allow yourselves as long as it takes to feel comfortable with the idea, as relationships editor Ami Angelowicz writes in "Six Rules for Being Friends With an Ex" for The Frisky on CNN.com.
Leave the Past in the Past
Now that you've started hanging out again, your prior romantic entanglement may seem like a natural subject for conversation. But you could easily contaminate your friendship by rehashing the conflicts that beset your romance or blaming your ex when you both played a role, as psychotherapist Christina Steinorth and marriage and family therapist Terri Orbuch tell SheKnows.com writer Jessica Padykula in the article "15 Keys to Remaining Friends With Your Ex." If you're not ready to forgive and forget, at least while you're hanging out with your ex, you probably shouldn't be seeing each other as friends just yet.
Establish Firm Boundaries
You're used to sharing everything with your ex, and it may be tempting to bare your soul to your former partner at the end of a bad day or get advice on a new romantic relationship. But overdoing it emotionally could push your friendship in a different direction that is confusing for you both. The same goes for the simple displays of affection you enjoyed as a couple -- no kissing or hand-holding allowed, as Angelowicz and the experts at SheKnows.com advise.
Treat One Another as Friends
This sounds obvious, but with all the restrictions in place in this new friendship, it may be a good idea to remind yourself why you're going to all the trouble of being friends with your ex. You share common interests and should celebrate them. Above all, you should be able to treat one another with kindness and respect before you start seeing each other again, as psychotherapist Barton Goldsmith writes in "10 Tips to Help You Deal With Your Ex" on Psychology Today. And, as hard as it might be for all involved, you need to be friendly to the new partners in one another's lives.
View Singles Near You