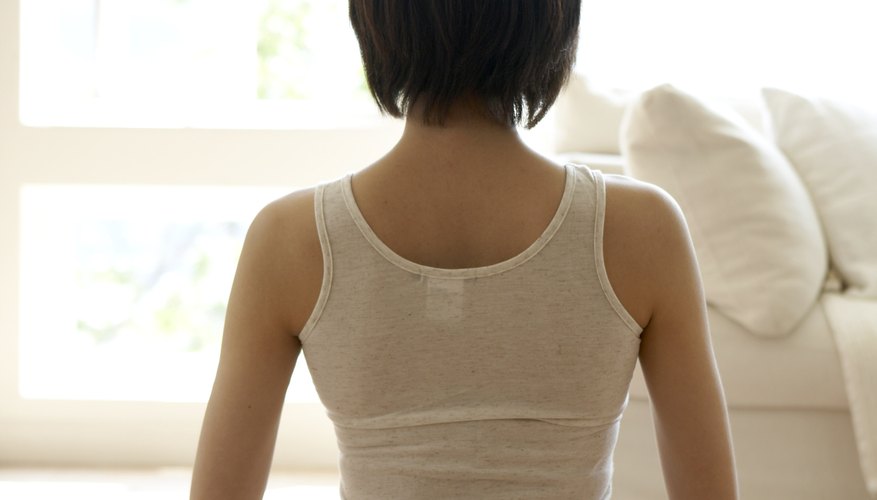 Understand Your Feelings
Loneliness is a state of mind, not a fact, says Brock Hansen, a clinical social worker, in his article "All by Yourself? 10 Ways to Overcome Loneliness" published on the relationship website "YourTango.com." In other words, your brain is having a feeling that may be unrelated to whether or not you are truly alone. Even though you've ended your relationship, chances are you have other people in your life who can help to ease your feelings of isolation. Don't attach too much meaning to this feeling, such as thinking "Nobody loves me," advises Hansen. Accept it for what it is and nothing more.
Actively Seek the Company of Others
Loneliness often tells the lie that you are a loser or misfit. This is particularly easy to believe after a breakup when you may be struggling with feelings of low self-worth. This type of thinking can turn into a vicious cycle in which you feel lonely, avoid social situations because of feelings of worthlessness and then create a situation in which you invite loneliness to play an even greater role. Put yourself out there and cultivate friendships, advises Hansen. Make a deliberate effort to contact friends and acquaintances to have coffee, see a movie or go for a walk.
Try Something New
A breakup is the perfect opportunity to widen your horizons as you take the time to explore new interests, say the experts at "HelpGuide.org." When you participate in a brand new activity, you experience life in the moment, and will be less likely to dwell on painful experiences of the past. What's more, as you pursue new activities, you'll meet new acquaintances and broaden your social circle, which will combat the loneliness you've been feeling. Consider finally learning to ice skate, joining a photography group or getting involved with the activist group you've always admired on the news.
Live in the Moment
If you begin to imagine the future as a stretch of endless lonely nights, you'll easily become overwhelmed with feelings of sadness and loneliness. To keep loneliness in check, handle each day as it comes. If you feel lonely at a given moment, accept that feeling. It will eventually pass. Do not worry about how you will feel tomorrow. To increase mindfulness, try meditating for 30 minutes a day. An October 2012 study published in the journal "Brain, Behavior and Immunity" found that study participants who did so significantly decreased their feelings of loneliness.
View Singles Near You