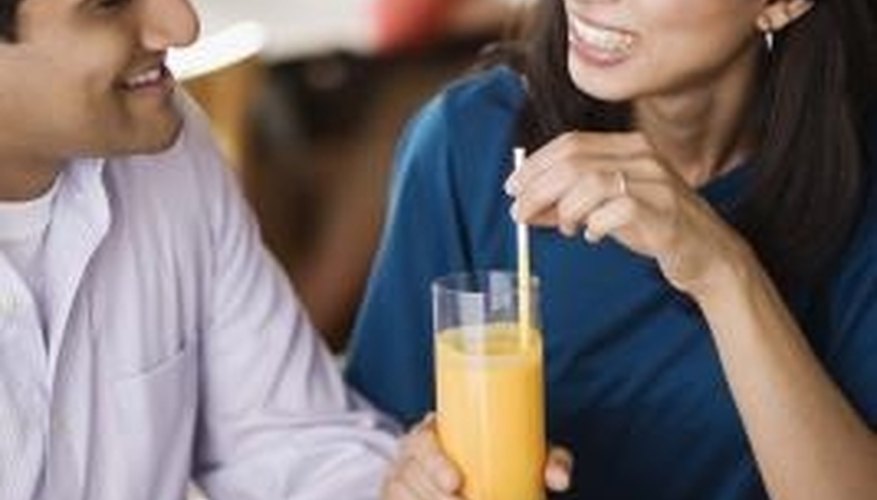 Safety
If you're starting a new dating relationship with someone you barely know, play it safe. Get to know him over the phone first before having your first in-person date. Consider a group date with other friends the first few times. Tell that person what you are comfortable with and when a family member might be expecting you home. Inform a friend or your parents where you are going, who you are going to be with and how you might be reached.
Examine Your Date
A good healthy dating technique is to find out about the motivations of the person you're dating to help determine if she is the right one for you. You might go on a group outing and then quiz your friends afterward to get their thoughts on her. On future dates, probe her to find out how she approaches life and what her ambitions include. Identify your various personality traits and examine, either by yourself or with each other, whether these traits complement each other or might cause problems down the road./
Communication
Healthy relationships have open lines of communication, so if you aren't getting beyond small talk and romantic feelings after the first few dates, this might indicate a problem. Communication is a healthy dating technique that allows you to get to know each other, and you shouldn't be afraid to talk openly with him at some point about what your expectations are, especially when it comes to questions about the seriousness of the relationship. Communication can almost instantly open your eyes to problems you have been wondering about for a long time but have been afraid to ask. On the flip side, it also can lead you to a deeper, more open and healthier relationship.
Keep Your Eyes Open
It's easy to get blinded by love and overlook glaring faults. Keeping your eyes open for warning flags and acting on them is necessary to keep you out of unhealthy relationships. Couples in healthy relationships are giving and respectful to each other. At first, the romantic feelings are enough, but if she is showing a lot of selfishness or relies on you too much to cover for her own faults rather than trying to improve herself, you may be in an unhealthy relationship.
View Singles Near You