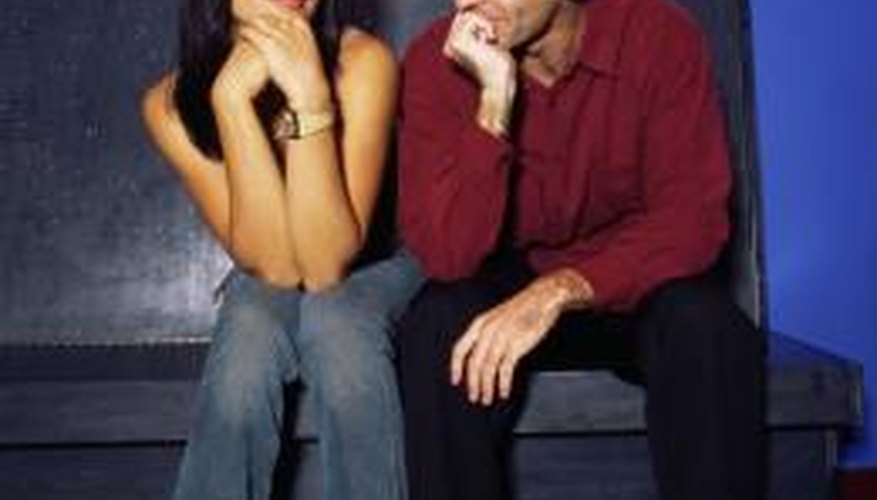 Step 1
Assess the current relationship you have with him -- including how much time you spend together and how emotionally connected you feel to each another. This helps you get a feel for how he views the relationship and also allows you to re-evaluate and understand your own feelings toward the relationship.
Step 2
Observe his body language. A man will often raise and lower his eyebrows quickly when interested in a girl or the conversation he is having. If he is facing you while you are talking, he is open and interested in what you have to say. A man may also say your name more frequently than your friends or others around you. If he is interested, he will enjoy saying your name and addressing you personally.
Step 3
Observe how conscious he is of his appearance when spending time with you. If he is interested, you may find him purchasing and wearing new outfits and hairstyles.
Step 4
Listen when he compliments you or notices a new outfit or hairstyle on you. If he is interested and growing feelings for you, he may pay more attention to you and your looks.
Tip
Every man is different in relationships, so it is important to understand his personality before gauging whether he has feelings for you.
View Singles Near You