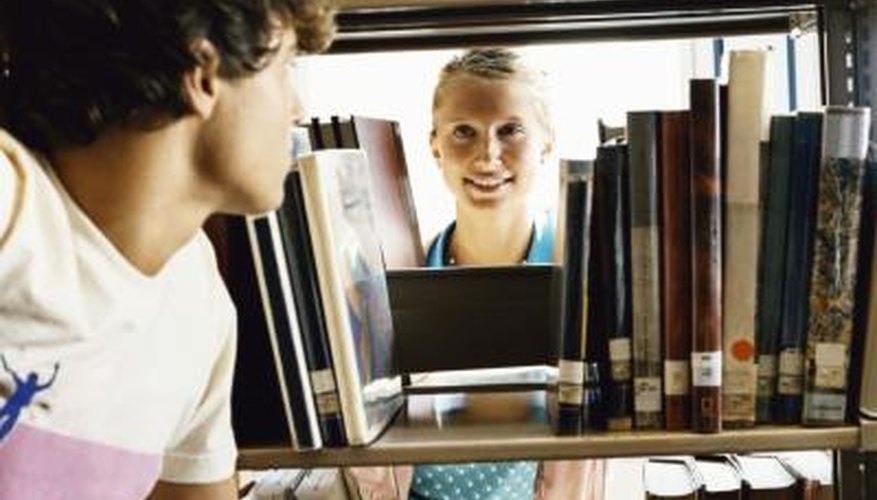 Step 1
Avoid ogling. Even if your crush is the cutest person in the world, try not to stare or make obvious eye contact. Eye contact is a popular way to tell whether someone likes you or not. Someone who makes a strong eye connection is showing a sign of interest. If your crush catches you in the act of sneaking a peek, it will give away how you really feel.
Step 2
Don't surprise your crush with thoughtful gestures, as these are giveaways that you like a person. Even if it takes every ounce of willpower that you have, do not make your crush a mix-CD, bake something homemade, or give any other kind of gift that will make it obvious that you've been thinking about your crush.
Step 3
Keep your crush a secret from your friends. Or at least the gossipy ones. If you broadcast to your friends that you like someone, one of your friends might accidentally spill the beans and let your crush, or your crush's friend, know how you feel. If you really want to hide that you like someone, just tell your closest pal and make your pal swear to secrecy.
Step 4
Keep your distance from your crush's friends, and don't try to schmooze them too much. Even though becoming friends with your crush's friends is a top-notch way to get information on your crush, it might expose your ulterior motive.
Step 5
Pay attention to your body language. When you speak to your crush, avoid jittery movements that give away that you're nervous, such as playing with a fingernail, flipping your hair, touching your face or biting your lip. If you turn beet-red in front of your crush, the cat might be out of the bag. Try to remain cool and calm so that your crush does not suspect anything.
Step 6
Don't give your crush your undivided attention. Rather, split your focus. If you have to talk to your crush, act as though other things are equally as important, such as the text message going off in your purse or pocket or other friends who are passing by.
View Singles Near You