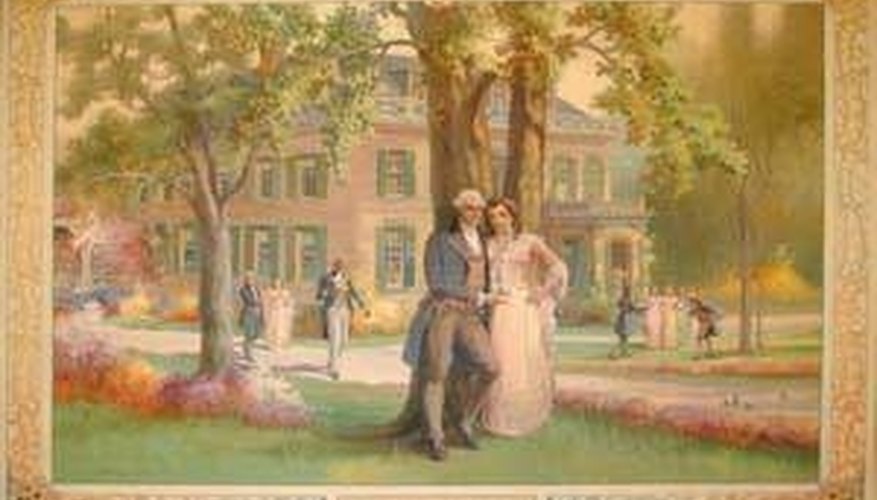 From the moment the first settlers set up shop in North America, dating and courtship played a major role in the set up of society. First courtship was seen as a means to provide a large family to do all the work required. Then, courtship and dating became more formal and required the consent of the parents. As time has progressed, we have taken much of current dating culture from the past and made it fit with the social norms of the day
History
During colonial times, dating and courtship were thought of as necessities rather than a luxury. Many new families and settlers were busy with the work of building towns and establishing an infrastructure, so dating and courtship became a means to facilitate large families to decrease the workload. During the 1800s, men and women took on different roles that were defined by gender. Young girls were taught domestic duties and young men worked in the fields, which often left the young people without any interaction with the opposite sex. In the early 1900s, love and romantic feelings became more important in choosing a partner. The history of dating and courtship has evolved with the changing roles of men and women in society, as well as the traditions of the times. As the gender roles became more pronounced throughout much of the 1800s, more formality was brought to dating and courtship. During this period, rings were first introduced as a formal way of asking for a woman's hand in marriage, as well as asking parents for permission. Similarly, courtship began to evolve publicly which led to what we know call dating.
Significance
Typically courtship took place in the highly-decorated home of the woman, in the company of her family. However lower and middle class families couldn't afford the fancy decor and opted instead for more public courtings, which look much like what today is called "dating." Many of the customs of dating and courtship are still present in modern day relationships from the wedding ring as a sign of commitment, to the white bridal gown and veil as signs of purity. Although many brides adorn themselves in beautiful white gowns and spectacular veils, the color of the gown is no longer indicative of purity in the sense of chastity.
Misconceptions
Looking back on the history of dating and courtship, much of what we consider common knowledge wasn't so common back then. In fact, the man was considered the more attached, more emotional in the relationship, which directly contradicts what we believe about relationships today. Furthermore there is a common misconception that there was no sexual relationship among couple prior to marriage. Although many couples did refrain from premarital sex, during the 1770s premarital pregnancies in the United States reached a high of 30 percent. After this spike in premarital pregnancy, it was deemed impure and the white wedding gown and veil was then viewed as the standard of purity for young brides.
Function
Throughout history, with the exception of modern times, dating and courtship was seen as a bridge to marriage and children. Dating and courting wasn't an arbitrary activity in which young people engaged for fun. As far back as colonial times, there was an explicit purpose to two young people taking time to get to know one another. Today however, a date isn't necessarily an indication of a desire to marry, but more as a social activity or rite of passage. Because women relied heavily on their families or spouses to provide financially for them, dating and courtship was seen as a way to ensure a woman's future.
Effects
Although throughout most of history there was a very utilitarian attitude towards how one chooses a mate, as time went on, romantic feelings and love played a more dominant role in choosing a partner. What was once seen as simply courtship, now includes dating on a far greater scale. The ultimate goal of dating is still marriage, however young people are free to date casually many people before finding the one person whom they will marry.
View Singles Near You
Resources
Cite this Article
Choose Citation Style
Jackson-Arnautu, Natasha. "History of Dating & Courtship." Dating Tips - Match.com, https://datingtips.match.com/history-dating-courtship-4570730.html. 25 August 2016.
Jackson-Arnautu, Natasha. (2016, August 25). History of Dating & Courtship. Dating Tips - Match.com. Retrieved from https://datingtips.match.com/history-dating-courtship-4570730.html
Jackson-Arnautu, Natasha. "History of Dating & Courtship" last modified August 25, 2016. https://datingtips.match.com/history-dating-courtship-4570730.html
Note: Depending on which text editor you're pasting into, you might have to add the italics to the site name.