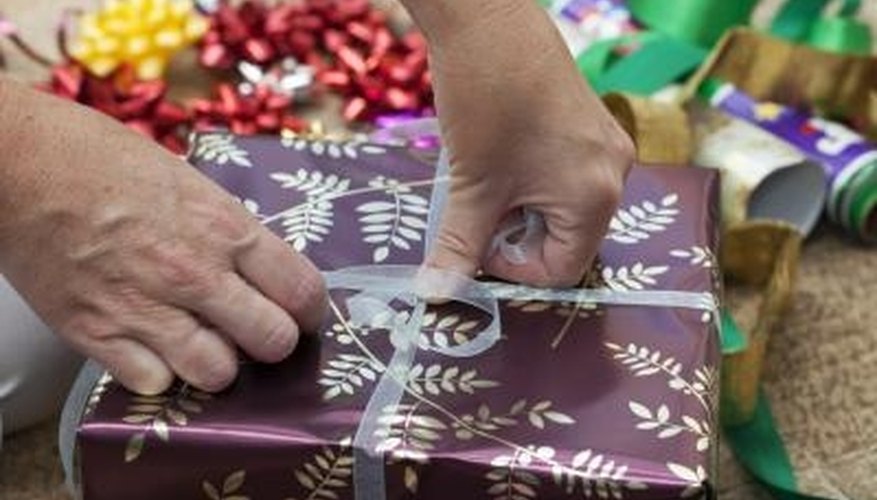 Picture Key Chain
Picture key chains are a sentimental yet inexpensive and affordable romantic gift idea. In order to create a picture key chain, put together a handful of good photographs of yourself alongside your significant other and get small prints of all of them. Then, laminate all of the prints with plastic to defend them against any possible water damage that could occur later on. After, punch holes at the top of every print. Finally, place all of the pictures onto a standard key chain ring in order to create a customized and romantic Christmas gift.
Customized CDs
Customized CDs are another easy and thoughtful romantic Christmas present idea. All that is necessary in order to make this gift is a computer with a CD burner, as well as a blank CD. Some ideas for the playlist of a romantic Christmas gift include songs that played on your first date, your wedding song and any songs with lyrics that hold special meaning or relevance. For extra songs, it can be helpful to use any of the various online digital media stores, such as iTunes or Rhapsody.
Cookies
The old adage says that the way to a man's heart is through his stomach. Then what better way is there to profess your love and appreciation for a significant other on Christmas than by whipping up a batch of warm, fresh cookies? For some Christmas flair, cookie ideas include ginger snaps, snickerdoodles and sugar cookies, although classics such as chocolate chip, peanut butter and oatmeal cookies should also suffice. For some additional Christmas fun, wrap the cookies up in colorful red or patterned tissue and insert them in a festive tin can.
Coupon Books
Homemade coupon books are a fun, cute and quirky Christmas gift idea. You can create them easily on a computer or with run-of-the-mill construction paper and colored pencils. Some ideas for coupons could be anything from "I'll take your dog for a walk" to "I'll make anything you want for dinner tonight"--essentially anything that you are sure that your partner will appreciate.
View Singles Near You