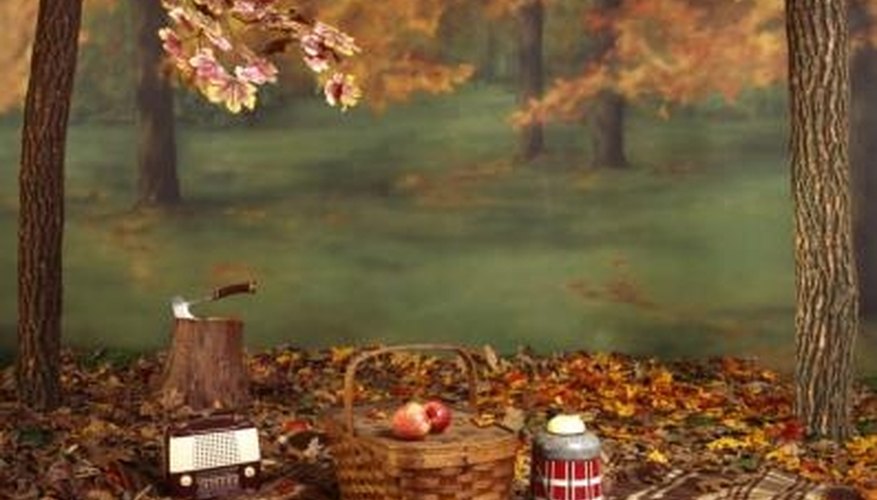 Location
A meal doesn't only have to be eaten at the dinner table. For an unexpected, yet romantic dining option, plan a picnic on your living room floor or in your backyard. Spread out a blanket and scatter some comfortable pillows around. Drape a tablecloth over your coffee table to transform it into a dining table, or you can dine at the table if it's more comfortable for you.
Mood
No matter where you decide to dine, there are some elements that are necessary to set a romantic mood. Pull out two place settings of your fine China, crystal stemware and flatware and use the dining location. Fill a vase with a bouquet of flowers and incorporate it into the dining space. Scatter flower petals on the surface of the location you have selected. Incorporate candles, either tea lights, taper candles or pillar candles, to add to the romance.
Meal
Of course, the meal is an important element when planning a romantic dinner at home. Cook up your significant other's favorite dish; be it hamburgers and hot dogs, or filet mignon and lobster tails. If cooking isn't your forte, order in from a favorite restaurant. Place the meals on dishes, cover them with silver dish covers and set them out at the location you have chosen.
Romantic Welcome
Decide before hand if you want the dinner to be a surprise, or if you want to let your beloved know about the event. Either way, welcome that special someone to a romantic home-bound dinner in style. Dress to impress, play some romantic music and greet her with a bouquet of favorite flowers. You'll be sure to sweep your loved one off her feet with this sweet gesture.
View Singles Near You