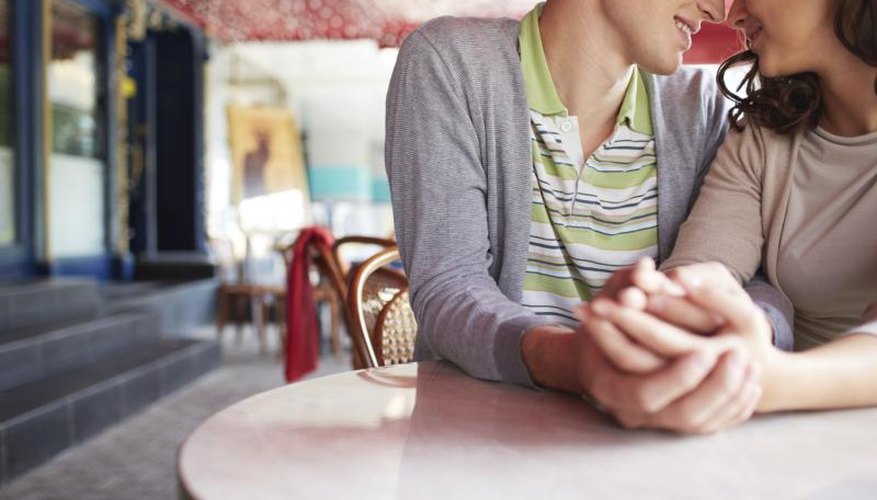 And although this might cause some people to roll their eyes, being a hopeless romantic is more common than you might think -- almost three out of four Americans believe in soul mates, according to a Marist poll done in 2011. And for those who aren't quite there yet, becoming a hopeless romantic might even be a worthy goal -- a transformation that can soften up even the toughest, most cynical exterior. Just focus on bringing the romance -- and let love do the rest.
Step 1
Wear your heart on your sleeve. Don't be afraid to hold hands in public, tell him what he means to you -- daily, if necessary -- and go ahead and wear pink on Valentine's day. You're a hopeless romantic and you're not ashamed to admit it.
Step 2
Nourish the romance. Write love letters, read steamy romance novels -- anything by Nicholas Sparks will do -- and watch sappy movies. Don't be afraid to cry at the end of the movie, either. It's romantic.
Step 3
Pay attention to the details. Being a hopeless romantic means remembering the little things -- always giving your lover a kiss goodbye in the morning or leaving her a note on her pillow before bed -- that make her happy.
Step 4
Make grand gestures. The little things are important, but so are the big things. Give her flowers for no reason other than you love and cherish her. Fix him a romantic dinner with candlelight just because.
Step 5
Feel the love -- and point it out to others. Hopeless romantics are eternal optimists when it comes to matters of the heart. Use the power of positive thinking to lift your friend up after her bad blind date, help your coworker spice up her online dating profile or fix the grammatical errors on your nephew's first love note to his crush.
View Singles Near You